Next Page >>
Showing 1 - 10
»
Nannies Near 60172
Scherrie
Currently living in:
Schaumburg, IL
Children bring joy to the world and to me it fills your heart with warm and compassion to watch them grow and become special people if people would act more like children the world would be a better place
Lisa
Currently living in:
Saint Charles, IL
I've been taking care of children since I was 12. I love kids! They are so much fun to watch grow,learn and react to seeing so many different things in life there is to learn about and do! Love to help raise with the family well mannered and behaved children who will be our future.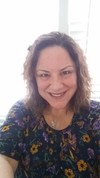 Maria
Currently living in:
Melrose Park, IL
Being work with new borns,toddler and school age has been wonderfull. Love to interact with children, and being part of their life,
McKenzie
Currently living in:
Rolling Meadows , IL
I was a part time nanny with a child for almost two years. It was mostly helping out the mother. She was a month old when I started & 2 when I ended my job with them.
Jessica
Currently living in:
Park Ridge, IL
xx Recreation and xx: swim instructor, lifeguard, and camp counselor (4 years). ...
Lizbeth
Currently living in:
Lombard, IL
Nanny for one year for elementary age children requiring extracurricular activities, after school snacks and help with homework.

Dan
Currently living in:
Schaumburg, IL
Hi! My name is Bianca and I live in Schaumburg. I am a stay at home mom of two children ages 4 and 2. (4 years old goes to Preschool from 11am to 2:30pm). As a mom, I know how hard it is to find someone you can trust to take care of your children. It is not always easy. But I'm confident that you ...
Shannon
Currently living in:
Bloomingdale , IL
Hi, my name is Shannon. I am 26 years old and I love kids! I have several years of experience. I have been babysitting since the age of 13. I previously worked at a daycare for 3 years. I was an instructor for a children fitness class. I have also worked as a nanny/mothers helper for 2 different ...

Jackie
Currently living in:
Glen Ellyn, IL
I am a certified teacher with a degree in elementary education. I have been teaching, nannying, and pet sitting almost all of my life.
Ursula
Currently living in:
Darien, IL
I am a mother of 3 grown children. I started working as a professional nanny about 2 years ago. My current nanny job for over a year is working for Hinsdale family taking care of 4 children ...
Next Page >>