Next Page >>
Showing 1 - 10
»
Nannies Near 94808
Christine
Currently living in:
Oakland, CA
I provided childcare for children aged 3 months - 5 years old for ten years. I attended to children's basic needs by feeding, dressing, changing diapers, outdoor and indoor activities,maintained a clean and safe home environment that children grow happy and healthy. Also performed other duties as ...

Dottie
Currently living in:
Media, PA
I have worked for over 20 years as a nanny. One family in PA and one family in CA. Both had two children, whom I began to watch as infants until older children. I am still in touch with both families.
Gemma
Currently living in:
Richmond, CA
I started mother's helping when I was eleven, babysitting when I was thirteen, and I worked during the summers at a daycare for four years.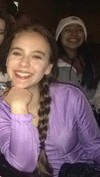 Sabrina
Currently living in:
Sanbruno, CA
Worked for five years in a daycare/ preschool and a mother of two grown kids
Antoinette
Currently living in:
Hercules, CA
My most recent job history working with children, was I just finished working at a xx camp as a Unit Counselor for the summmer and before that I was a Live-in Nanny for 3 little girls ages 3-9. I've been a camp counselor about 5 times in total as well as working at a place geared towards children.

Daniela
Currently living in:
Oakland , CA
Live in nanny of 3 and 8 years old kids Live in nanny of 9, 3, 2 years old and a 4 months old kids Live in nanny of baby 4 months boy Live out nanny of a 16 months boy

Valerie
Currently living in:
Santa Rosa, CA
I have been working with children in their homes,my home,or in a school setting, for 18 years.

Victoria
Currently living in:
Martinez, CA
I've worked with infants/toddlers for 11 years, starting with volunteering at my church nursery & daycare when I was 9 years old.

Monique
Currently living in:
Alamo, CA
Dear family, my name is Monique, I'm 30 years old and I'm Brazilian from Sao Paulo. I have a lot of experience with children; I have school for 4 years as part of my college work study been working as a nanny for 6 years and I volunteered in a grade program. I have two bachelor's degrees. I am also ...

Aida
Currently living in:
Atherton , CA
I have worked as a nanny/baby nurse for several families taking care of them changing diaper,comb their hair , stay up all night , assist the baby always. as a nanny , i play, pick up their toys, feed them etc...
Next Page >>