Next Page >>
Showing 1 - 10
»
Nannies Near 92064
Allison
Currently living in:
Carlsbad, CA
All the families I have worked for have been a blessing in my ife, the children from ages newborn to 11- 12 years of age ( some of whom are now in college!!) and I still stay in contact with have been enrinching, fascinating,awesome life experience for me....I love all the families I have cared for ...

Rebecca
Currently living in:
Encinitas, CA
I began working with children at 13 teaching Irish dance classes of 10-25 students per class ranging from 3. 5 -12 years old. I taught for 12 years loving every minuet. ...

Claudia
Currently living in:
San Diego , CA
I have been a nanny for the past 18 years. I have excellent references, CPR and background check.
Paula
Currently living in:
San Diego , CA
The most recent family i was with for 7 years. I unfortunately had to leave due to moving to San Diego. I started with the family when their daughter was only 3 weeks old and was responsible for getting her down for naps, feeding and dealing with stored breast milk, and organizing daily activities
Tiffani
Currently living in:
Poway, CA
I have been babysitting for 9 years. I have had experience with all ages of children. I have been a full time nanny, a part time nanny, and have done occasional babysitting. I have also worked at daycares. I have taken child development courses as well.

Michelle
Currently living in:
San Diego, CA
I am a certified teacher. I received my Associate, Bachelor and Master Degree from New York State. I have more than six years teaching experience with children aged infant through 13. I babysat regularly for a few years for a family with two children, and now babysit every once in a while.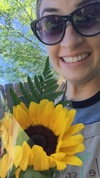 Griselda
Currently living in:
Vista, CA
Opened and operated a licensed daycare in my home for a year and 8 months.
Mari
Currently living in:
San Diego, CA
I am a mother of four grown kids. I've had 4 nanny job. The first had two boys;4&5, the next had twin 9 month girls, the next had a 2 year old girl, and the last had a 3 year old girl.
Kiana
Currently living in:
San Diego , CA
I volunteer at the church with kids from1-5 grade
Taryn
Currently living in:
San Diego, CA
10+ years of nanny experience. Recently left my previous family after 8 years due to a relocation. I have worked with all ages and love each age and milestone that comes with it. I am looking for a family to join that is loving, easy going, kid focused that just needs an extra set of hands. In my ...

Next Page >>