Next Page >>
Showing 1 - 10
»
Nannies Near 97214
Charity
Currently living in:
Portland, OR
I have been working in childcare for over 20 years. I love working with children
Brittany
Currently living in:
Lake Oswego, OR
I have baby sat and helped take care of children since I was 5 years old. I have changed diapers,fed,when needed gave medicine. I am also CPR certified. I have a lot of experience with children also I love working with children. I also have baby sat two kids with autism. so I know how to work with ...

Skye
Currently living in:
Portland, OR
am an Elementary/Early Childhood Education graduate from Alverno College. I am a licensed professional and have specializations in educational theories, lesson planning, creative arts, and am current in educational research. I have six years of daycare experience with infants through middle school ...
Mely Rose
Currently living in:
Tigard, OR
I have done childcare and preschool teaching for 25+ years. I had a childcare and preschool business in Hawaii for 5 years. I am currently working at a preschool as a teacher's assistant for 1 year olds.
Claire
Currently living in:
Molalla, OR
I grew up in the country the third oldest of 12 children. From an early age I was trained to look out for my younger siblings and shoulder a workload within the home. My tasks involved keeping up with the laundry, participation in kitchen clean-up after every meal, diaper changing and looking out for ...

Stephanie
Currently living in:
Portland , OR
10+ years with siblings , friends and now my own kids
Meredith
Currently living in:
Portland, OR
I come from a family of 10 children, so I mastered child care at a fairly young age and know how to deal in chaotic situations. Family and friends repetitively tell me I am very good with children, and I do find it comes easily to me. I don't believe in using television as a babysitter, and would ...

Heather
Currently living in:
Scappoose, OR
I recently was a nanny in Australia to 4 children ages 3,5,9, and 10. I worked Monday through Thursday from 7 am up until 7- sometimes 9 at night. I did work some weekends when I was available and they needed me, or longer nights if the parents had meetings/etc. Also able to do overnights as well if ...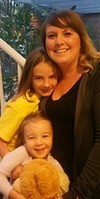 Jamie
Currently living in:
Vancouver, WA
In the past, I have been a nanny of 3 girls aged 2-9. I am the permanent caregiver on Saturdays and Mondays of my niece's who are 4 years old and 5 months. I began taking care of my niece when she was a month old. I am currently a nanny for a 4 month old and 8 year old.
Maty
Currently living in:
Beaverton, OR
I have been babysitting since I was 12. I have overseen the well-being and cared for children from infant-tween. I absolutely love what I do and will take any opportunity to work with children. I started in my church nursery at 10, then babysitting when I was 12 and started nannying when I was ...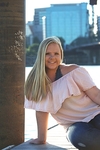 Next Page >>