Next Page >>
Showing 1 - 10
»
Nannies Near 91101
Beatriz
Currently living in:
El Monte, CA
I have some experience and i love children i used to be an english teacher and i know how to work with a lot of kids at the same time.
Virginia
Currently living in:
Los Angeles, CA
I have taken care of children from ages 0 to 13 years old as a nanny for over 25 years. I have experience taking care of kids with special needs and a high profile family. I can cook, do some light cleaning, and accompany the kids on activities and appointments.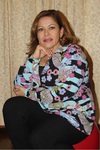 Leslie
Currently living in:
Burbank, CA
I helped out at the nursery at the church I was attending on weekends in 2002. I became a nanny in 2003. I cared her from infancy until I moved to California in 2013. I provided house sitting and cat sitting services for a week at a time last summer and the summer prior for the same family. Then I ...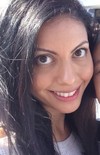 Martitza
Currently living in:
Sherman Oaks, CA
I have been a nanny for over 10 years with the same 3 families. In addition, I have baby-sat for a small select group of families for over 5 years. I have extensive early-childhood education & development. I have many letters of recommendation that give further detail that I am happy to share.
Sonia
Currently living in:
Covina, CA
I was working with a familie but they went back to Brazil.
Wayneisha
Currently living in:
Los Angeles, CA
I worked for a woman who worked 24/7 . I did the cooking , cleaning, helped kids with homework did the laundry , combed the kids hair for school the next day , do the kids lunches , make sure they get in the tub and brushed they're teeth for the night and make sure all lights out at 9:00 no later ...
Maria
Currently living in:
Los Angeles, CA
Iq've taken care of three sets of twins, one set of twin boys and two sets of twins boy and girl.

Megan
Currently living in:
Long Beach, CA
I had babysat two children during a church meeting at someone's house. I was supposed to look after more children, but only two families with small children came to meeting. I also babysat some children for a church meeting at another person's house where my parents were at. And finally, I looked ...

Nathalie
Currently living in:
Long Beach , CA
I have experience working at a daycare and I have many years of experience caring for children and babies.

Sara
Currently living in:
Valley Village, CA
1. The daily duties and responsibilities of this position consisted of taking care of one toddler (Eden) and two 3 month old twin girls (Addison & Aria). On a daily basis this position consisted of bottle preparation, diaper changing, clothing changing, nap time, reading books, listening to ...

Next Page >>