Next Page >>
Showing 1 - 10
»
Nannies Near 21234
Maria
Currently living in:
Baltimore , MD
I have tought special ed pre school for over 10 yrs.In addition I have 2 degree's AA- in Early Childhood education and also a BA- in Psy I speak Italian, american sign.I have worked for over 12 yrs with children with varing learning disablities.

shawdae
Currently living in:
Baltimore , MD
I was a former preschool teacher at xx Center for 5 years. Prior to that I was a nanny for family for 5 years and the family before that for 2 years. I've worked in day care centers and summer camps since i was 13 years, and every time i've been successful in taking care of children providing with ...

Brandi
Currently living in:
Parkville , MD
I'm a fulltime single mother.
samantha
Currently living in:
Parkville, MD
I nannied for several families met on nannies4hire.com for many years at age 18-23. I went to Baltimore Hebrew University and earned my 90 Hour certificate in early childhood education in 2008. From age 19-22 I worked with infants up to age 4 years old as a lead classroom teacher. I have exceptional ...

Alexis
Currently living in:
Brooklyn Park , MD
I started my career with children through babysitting during my preteen years. I wanted a more formal setting so I began to tutor junior math and reading skills at a Kumon center which lasted two years. During that time I've honed my early childhood teaching techniques and learned how to interact ...
Holly
Currently living in:
Woodstock, MD
I have been a nanny with the same family for the past 6 years. I also have 17+ years of experience in the early childhood field. I have worked in day cares and family home daycare environments and I have taught a PreK/K program in a private school. I have experience with infant through school age ...

Anne
Currently living in:
Baltimore, MD
Started babysitting at age 12 for family and friends. In high school I completed early childhood education classes. Volunteered during the summer at a child care program working with infant to toddler age kids. I starting Nannying while attending college. I Graduated with a BS in Art. Since ...

Stephanie
Currently living in:
Parkville, MD
I have over 31 years experience in early childhood development and education. I absolutely love children and I have wealth of patience. I truly enjoy being a positive role model for children as well as an educator. Currently, I am an additional assistant with xx Schools, working with grades K-5 in ...
Audra
Currently living in:
New York, NY
I have been in childcare since I was 12 years old, and I love it. In the past 8 years I have worked for over 25 different families in different capacities--some part-time with 1 infant, some full-time with many active children--and I love both of the accompanying environments. I am currently employed ...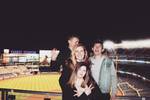 Morgan
Currently living in:
Columbia , MD
I am finishing a master's in Early Childhood Studies from Walden University this July. I have a bachelor's in English from the University of Maryland, College Park. Within the field of education, I have worked at xx. Both are private preschools in Columbia, Maryland. At the xx School, I taught 6 ...
Next Page >>