Next Page >>
Showing 1 - 10
»
Nannies Near 60463
Joyce
Currently living in:
Oak Lawn, IL
I have workeed at our church youth groups for the past 30 years and teach Sunday school, I have also been nanny for a famly of 3 for a year and am currently a nanny for 2 children for 2 years

Rachel
Currently living in:
Hickory Hills, IL
My mom provided daycare in our home while I was growing up and have been babysitting for different families for years. I'm still very close with them (many have grown into teenagers!) and can provide excellent references.
Kristyn
Currently living in:
Alsip, IL
I have 15 yrs of childcare experience i have references if needed i worked with infants to teenagers
Wanda
Currently living in:
Oak Lawn , IL
I have over 15 years experience in childcare, I've worked for 1 family for 9 years
DIANA
Currently living in:
Joliet, IL
I have two grown children and three grandchildren. I have been working with children as a counselor, a teacher, a children's pastor. I worked at xx Hospital with children with various disorders such as Reactive Attachment Disorder, Bipolar, OCD, etc. I also have worked as a camp counselor, a ...

Maria
Currently living in:
Chicago, IL
I come from a big family. Since, I was little I would look after my brothers and it was a perfect time to also bond with them and build a strong relationship. From there I would nanny during my summer vacations and over the weekends, too. Do couple of part-times or just a one day thing. It was ...
Tracy
Currently living in:
Hanover Park, IL
I have a Masters Degree in Child Development from the Erikson Institute and 19 years working with children 0-5 in a child care setting with up to 15 children at a time as a lead teacher and asst. director. I specialize in 0-3. I have Illinois gateways credentials of level 5 (the highest rank) in ...
Dobrila
Currently living in:
Hinsdale, IL
Caring for an infant,bathing, dressing, feeding and engaging in normal, healthy development and growth. Helping older children with daily activities, cooking, cleaning laundry, driving them to school and back home, help with homework and being there for them in case of any questions or problems they ...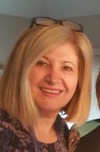 Alejandra
Currently living in:
Stikney, IL
I am a preschool teacher in my country, I have experience with children from 1 to 7 years, I worked as a teacher for 11 years
Amy
Currently living in:
Oak Lawn, IL
I took care of an 11 year old boy with disabilities as well as their two children a 4 year old and a 7 year old girl. In addition, I took care of their mother who had huntington disease. I was a live in nanny five days a week who woke the children up for school made breakfast, did the car pooling as ...

Next Page >>