Next Page >>
Showing 1 - 10
»
Nannies Near 84057
Kenzie
Currently living in:
Provo, UT
I love working with kids and I'm very passionate about what I do! I am currently a part-time nanny for a few different families in Utah. Previous to this, I was a full time nanny for a family of five for over a year and a half. I grew very close to them, and now consider them family. Previous to ...
Alexandra
Currently living in:
Provo, UT
I used to babysit/nanny for 5 years in Boise, ID. I was a lifeguard and swim instructor for two years (American Red Cross Certified). CPR and First Aid training. I volunteered at Provo Peaks Elementary with helping children with their reading.

Emilee
Currently living in:
Provo Ut, UT
14 years of experience caring for children of a variety of ages. My jobs have ranged from mother's helper to full-time nanny. I'm currently a college student, studying human development with plans to become a child life specialist.
McKenzie
Currently living in:
Springville , UT
I have grown up caring for children my entire life. My Mom owns her own preschool in our home and I have always helped teach, read, and interact with 10-20 children at a time. I started babysitting since I was 11, and would babysit and nanny at least 3-4 times a week for several years.

Sophia
Currently living in:
Sandy, UT
Hello! My name is Sophia xx and I would love to watch your cute kiddos. I have had 5 years of experience; I have watched my sister (13) since I was 12 and my cousins (3, 1, 10) since the younger two were born and the oldest was 5. I have been babysitting consistently since I was 13 and held a full ...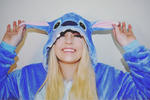 Holli
Currently living in:
Provo, UT
Babysitting for 15 years. Worked in a child's toy store for 9 years with 5 years management experience. Worked in a 1st grade classroom for 4 years.
MaKae
Currently living in:
Salem, UT
I was a nanny in Fort Collins, Colorado for almost 5 months. I also have a pretty big family, three older sisters, a little brother and a little sister. Not including my very large extended family! Ever since i was very young i have babysat my little siblings, cousins, friends siblings and family ...
Stephanie
Currently living in:
Park City, UT
Raised 8 children of my own and have worked in childcare with public and private schools plus homeschooled for 18yrs. Served with Mothers of Preschoolers and Childrens Ministry.
Chaleigh
Currently living in:
Orem, UT
I have been a nanny for a couple different families. All of them had different aged kids ranging from infant to 13. I love being a nanny and I am just trying to find another perfect fit. I have helped with outdoor work, housework, taking and picking kids up from school or activities, preparing ...

Amanda
Currently living in:
Provo, UT
Nanny for an infant for 7 months. Grew up babysitting children of all ages.
Next Page >>