Next Page >>
Showing 1 - 10
»
Nannies Near 55057
Anne
Currently living in:
Northfield, MN
I was a nanny last summer for a local family in the town that I live in. I was responsible for all aspects of the day including taking the children to programs, feeding them meals and providing and planning for activities. I also work in the childcare center at our recreation center where I go to ...
Calla
Currently living in:
Faribault, MN
I am a licensed educator with a baby on the way. I desire to be able to spend my time with my baby, but would also love to care for other little ones to make some income. I have extensive experience caring for children of all ages. Throughout high school and college I worked at daycare centers ...
Katie
Currently living in:
Rosemount , MN
Since age 16 I've been employed full and part time with accredited centers nannying and most currently I work part time in xx schools with special education children

Barb
Currently living in:
St. Paul, MN
I have been a Nanny for over 30 years. I also have worked in a Day Care Center for 2 years. I have taken care of Twins and a Child with Special Needs. the ages of Children I have taken care of infants to 14 years old. I have worked in Wisconsin[where I was born and grew up] also worked in ...
Johnna
Currently living in:
Lakeville, MN
I have nannied for several families with children of various ages. In the past, I have only been a summer nanny as I am a teacher. I am taking some time off from education (5 years; Kindergarten, 5th grade and middle school English Language Arts).
Judy
Currently living in:
Hopkins, MN
Nanny for few couples. The children were when started infant, toddler, preschool school age. include full and part time. For 1 family was there at 6:30 a. Morning, duties were get the 2 older boys off to school. Taking care younger one feeding (1 was a baby when start),took the baby out a ...

Sara
Currently living in:
Northfield, MN
I have 20+ years experience as a nanny. The first 11 years I was a live-in, and have been a live-out for the past 11 years. In that time, I've cared for 8 different families and 22 different children ranging in age from 9 months to 18 years of age. Fun, loving, playful, firm but ...

Lyndsey
Currently living in:
Minnetonka, MN
Childcare has been one of the most exciting, rewarding, and insightful experiences that I have engaged in during my 25 years. It has been exciting teaching the children new games and activities which bring laughter and learning together. Rewarding, in providing help for both the children and their ...

Kacey
Currently living in:
St. Cloud, MN
I was able to babysit my neighbors growing up almost every weekend and some week days when the parents would go out. I also was able to nanny over the summer for them while the parents were at work. It was a family of two and between the ages of 2-8. I also made sure that they were able to get ...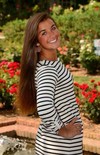 Madolyn
Currently living in:
Apple Valley, MN
I've been a babysitter/nanny for over a decade, and have experience on many different levels. I've watched up to seven children at the same time, two different full time nanny jobs, and have a younger brother with Autism, so I also have experience watching him as well.
Next Page >>