Next Page >>
Showing 1 - 10
»
Nannies Near 46060
Chelsea
Currently living in:
Noblesville, IN
Hi, my name is Chelsea! I have over 5 years of experience in caring for children of ALL ages! I would love to tell you why I think I would be a good fit caring for your child/children. In high school, I completed a child education class. In this class we learned how to properly care for children ...
Meagan
Currently living in:
Carmel, IN
I have two younger sisters so my childcare experience started when I was quite young. I started babysitting for other families when I was 14 and have always loved children. When I graduated high school, I worked at a summer camp as a camp counselor for children aging 7-15 and received my CPR ...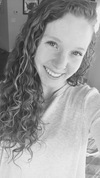 Kelsey
Currently living in:
Indianapolis, IN
I have worked with children of all ages and in many different capacities. I was a fill in nanny for a local family when they were between Au Pairs, I've been a go-to babysitter, and even have coached middle and high school swimming (which is more "child care" then you might think!). I have two ...

Kristen
Currently living in:
Noblesville, IN
I love children and have a wide range of experience from being an assistant director at a child care center to currently working as a nanny. I'm looking for a family that will need childcare this summer. I know, that's a long time away :) Currently I nanny for a family with two boys. For the past 6 ...

Rachelle
Currently living in:
Westfield, IN
I have over 7 years of excellent nanny experience.Caring for from infant twins to teenagers.I excel in being punctual,dependable,reliable and trustworthy.Children are drawn to,my fun,loving,caring and compassionate personality.

Nicole
Currently living in:
Indianapolis, IN
I was a nanny for 2 children last year and I currently work at a learning center as a lead teacher and have been working there for a year. My Junior and Senior years of high school I was a part time babysitter for a family of 2.

Marianna
Currently living in:
Noblesville, IN
Very good. Fulfilling. I love children very much. And I am very grateful we still keep in contact.

Becky
Currently living in:
Nob., IN
Started babysitting when I was 14. I adopted my daughter when she was 22 months old. I helped take care and babysit a special little girl who had renal failure at she 4. I still babysit for friends who have children ages 0<10. I host an annual Halloween party for my daughters friends, ashes 10, 11. ...
Tanya
Currently living in:
Indianapolis, IN
I have taught Preschool for a total of three years.Through my teaching experience, I was able to continue my love for children by meeting families & becoming a Nanny for a total of nine years.
Vere
Currently living in:
Indianapolis, IN
Worked with families in New York and New Jersey taking care of new-born babies. Did everything specifically for the babies alone. Laundry, feeding, bathing, walked the babies, woke up with the babies at nights. Did baby sitting for toddlers and slso teenagers.
Next Page >>