Next Page >>
Showing 1 - 10
»
Nannies Near 06111
tanya
Currently living in:
Manchester, CT
I have been babysitting since I was 11yrs old around the neighborhood then worked in daycare center and became a nanny at the age of 18. I had nannied for while then went to office work, then back to being a nanny. I have had expeirence with mutiples and worked with families with nanny share.

Kate
Currently living in:
Newington, CT
I have been in childcare for nearly 6 years now. I have done everything from the occasional babysitting job to caring for infants to working at a summer camp with teenagers.

Lori
Currently living in:
Wallingford, CT
I cared for a family with 3 girls for 21/2 years. I care for 2 boys on Monday. I also care for a 1 year boy, but family has moved and I am helping out until June 21 until the father is done for summer vacation
Mary
Currently living in:
Manchester, CT
I came from WI in 1990 Worked for 3-4 years in Torrington. Then I worked in Glastonbury as a Nanny for family a few years. Moved on to try Day care. I got my CDA and Specialization in Infants and Toddlers At this time. In 1998 I found my currant position.

Gabrielle
Currently living in:
West Hartford, CT
I have worked as a camp counselor and director for three summers, as a tutor and SAT critical reading instructor, and most recently as a paraprofessional in a special education school setting. I have also babysat since I was 15.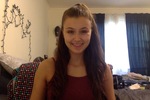 Robin
Currently living in:
Meriden, CT
Majority of my babysitting experience has been within my own family, with an occasional job for family friends, or families within the community. Outside of babysitting, but still childcare related, I have worked in a kindergarten classroom for the past three years as a teacher's aide. I am ...

Janelle
Currently living in:
Haddam, CT
I have been a nanny for a few families over my summer breaks during college. My most recent nanny experience was with two boys. I started with the first boy at the age of ten weeks old. I was with them until the ages of 3 and 1 and a half. They moved to Maryland for a job, and now they live in ...

Brittney
Currently living in:
Glastonbury, CT
Since I grew up with my mom being a preschool teacher I always knew I would want to follow her footsteps. Of course when I was younger I would watch my neighbor children but when I was in high school is when I really started working with children in a daycare after school. When I graduated high ...

Joanna
Currently living in:
Simsbury, CT
I have pervious experience with child care. I have been working as a ski instructor since 2011. As a ski instructor I was not only a role model for younger children but also taught people of many ages how to ski and how to improve their skiing. I was responsible for the safety of the lesson and ...

Cyndi
Currently living in:
Waterbury, CT
Most recently I watched two newborns. Dec 2015-June 2016 baby was 2months -8months and June 2016-Dec 2016 baby was 5months- 11months. Before that I cared for 3 boys in Milford twins age 3 months- 3.5 yrs old with a two yr older brother in preschool. During this time I took eight months off for ...

Next Page >>