Next Page >>
Showing 1 - 10
»
Nannies Near 10001
Terry
Currently living in:
Jamaica, NY
I have always been around kids and I am very fond of them.I have always helped out with my siblings as well as the babies of friends.I am teacher trained and taught second-graders.I have worked in a Facilities for troubled youth.I have worked in people's homes as a nanny.So, I have been at every ...

Amy
Currently living in:
Brooklyn, NC
I have experience of approximately 4 years for nannying for two lovely families, kids ranging from 2 to 8. I also have experience working with children with developmental delays.

Ruth
Currently living in:
Cliffside Park, NJ
I currently have an extended experince taking care of children of all ages,natonalities, mostly american. I am a very motivate person willing to give a 100 percent of me and my knowledge to the righ candidates. I am a warm person, sencible and intelligent, so i really appreciate when treated the ...
Yinet
Currently living in:
New York , NY
I was taking care of a lovely korean boy, he was well behaved and respeful chid.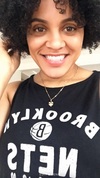 Ebony
Currently living in:
Newark, NJ
I worked for an afterschool program for 4yrs + and also ran a summer daycamp as well for children ages 6-13.
Briana
Currently living in:
Brooklyn, NY
-T.A. for kindergarten summer program ...

Ljubenka
Currently living in:
Astoria, NY
I am a friendly and disciplined individual with 3 years experience in nurturing and developing children of different ages. I am an energetic Nanny who can quickly create a real bond with children whilst at the same time respecting their family s privacy. I have a warm, caring, and nurturing ...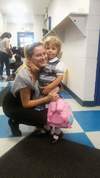 Cera
Currently living in:
Saint Albans, NY
Hello families, I'm looking for a full/ part time position as nanny. have been a nanny for 10 years, I genuinely love kids and I am experienced, reliable, energetic, patient, kind, loving, honest and trustworthy. I have worked for two families over the last five years as a full time nanny. With the ...

Peggy
Currently living in:
Brooklyn, NY
My past child care experience has been awesome, I love watching kids go from dependent to independent.
Cherisse
Currently living in:
Springfield Gardens, NY
The families in which I was employed by I've helped with light cleaning, laundry, meal prep, reading time, potty training, transportation, vacations and assisted at doctor appointments. I was a full time and part time, live in and out nanny. In one family, I cared and nurtured their newborn ...

Next Page >>