Next Page >>
Showing 1 - 10
»
Nannies Near 56071
Abrielle
Currently living in:
Loretto, MN
I come from a family of 17 children so I started babysitting at a young age. Ever since then, our family has grown with nieces and nephews which leads me to more babysitting/nannying! I like to be active with the kids I watch whether it is playing outside, doing crafts, baking etc. One of the ...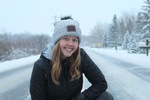 Aleeah
Currently living in:
Bloomington, MN
I started working with 3 children (4,2,9 mos) at the mature age of 10. By age 13, I was doing overnights with multiples. While in highschool I sat for up to 13 children at one time, and had up to 5 regular sitting clients which kept me busy after school, at least 1 weekend day, and full time in ...

Kayla
Currently living in:
Rogers, MN
I used to babysit almost every weekend while I was in jr. high school. I also took two summer programs on how to be a camp counselor. In college I took a Child Development course. My last job I was a nanny for two children for 3 and 1/2 years. And I'm currently a nanny for 4 children and have been ...
Katie
Currently living in:
Victoria, MN
I worked in a daycare for over a year working with children; ages 4 weeks to 12years old. I am certified in Red Cross First Aid and CPR for children. Since I was 10 I have been a babysitter, and nanny for many families (Currently 5 families). I have worked with one family for 10years; I started ...

Jami
Currently living in:
Chaska, MN
I have been babysitting since I was 12 years old and I absolutely LIVE for it. I love hanging out with children and helping them experience new and exciting activities. I love seeing them smile when they realize they have done something new and in general I love the joy that they bring to so many ...
Jody
Currently living in:
Shakopee, MN
I currently work. I have been with this company going on 8 years. I have nannyed part-time and full-time for many families. The longest I was with a family full-time was 2 years. I have ran an in-home daycare in the past.

Chelsea
Currently living in:
Minneapolis, MN
Most recently I have been caring for2 boys whom are 7 and 9 years old, weekly to help out his mother (since they were infants), I have been babysitting for the same family on a monthly basis for the past eight years, I worked as a nanny for four months for twin boys, then five years, in Florida back ...

Stephanie
Currently living in:
Andover, MN
Spending time with children is not only one of my passions, but it's also a delight. Since I grew up as a child of a daycare provider, I learned to take care of children at a young age. At the age of 13, I became a babysitter to many in my church and neighborhood. From this moment on I've taken care ...

stefanie
Currently living in:
Bloomington , MN
I am a special education school teacher for students with Autism. I have been a teacher for 12 years. I am looking for a summer position where I could bring my son.
Mollee
Currently living in:
Rosemount, MN
I started babysitting in junior high and had my first nanny job in 11th grade. My first family was three children in grades 1st, 3rd, and 5th. I was with that family for 2 years. My second family was two children ages 2 and 6. I was with that family for one school year. The mom was a teacher so they ...

Next Page >>