Next Page >>
Showing 1 - 10
»
Nannies Near 56071
Megan
Currently living in:
Maple Grove, MN
I am currently employed by xx, I also have been caring for Children since I was 11 years old. I am around children often as I have family with kids in the ages of 1-8. I was a nanny for about 5 years throughout high school and college.

Judy
Currently living in:
Hopkins, MN
Nanny for few couples. The children were when started infant, toddler, preschool school age. include full and part time. For 1 family was there at 6:30 a. Morning, duties were get the 2 older boys off to school. Taking care younger one feeding (1 was a baby when start),took the baby out a ...

Barb
Currently living in:
St. Paul, MN
I have been a Nanny for over 30 years. I also have worked in a Day Care Center for 2 years. I have taken care of Twins and a Child with Special Needs. the ages of Children I have taken care of infants to 14 years old. I have worked in Wisconsin[where I was born and grew up] also worked in ...
Lyndsey
Currently living in:
Minnetonka, MN
Childcare has been one of the most exciting, rewarding, and insightful experiences that I have engaged in during my 25 years. It has been exciting teaching the children new games and activities which bring laughter and learning together. Rewarding, in providing help for both the children and their ...

Lydia
Currently living in:
St Paul, MN
I'm a very fun, energetic, loving, and caring person. I love children. I actually have 14 siblings (12 of them are younger than me), so I've been around kids my whole life. I recently just got done nannying for 1-year old twins. Their mom decided to quit her job and work part-time from home, so they ...

Anne
Currently living in:
Northfield, MN
I was a nanny last summer for a local family in the town that I live in. I was responsible for all aspects of the day including taking the children to programs, feeding them meals and providing and planning for activities. I also work in the childcare center at our recreation center where I go to ...
Raschelle
Currently living in:
Chanhassen, MN
I have been babysitting since I was a teenager and while in college became a part-time nanny for a family in town of 2 school-aged children. ...
Madison
Currently living in:
Plymouth, MN
My childcare experience started at an early age, with regular babysitting of up to 6 children at a time starting at age 13. When I turned 16, I started working at a daycare, where I was primarily in the Infant and Preschool rooms, where I would provide all cares to the children present throughout the ...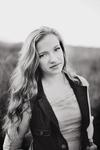 Bethany
Currently living in:
Shakopee, MN
I used to nanny for 3 families and loved it!! One of the familes had twin girls which I was with the girls right away after the family adopted them and then their mother had another baby girl I started watching her a few days after she was born. The other family had two girls ages 2 and 6. The other ...

Keyera
Currently living in:
Prior Lake , MN
I worked with a family of 3 children for 1.5 years. Boy/girl twins aged 4 and 1 6yo boy. Currently working with a 20month old boy now for the past 8 months with 10 months left at this position. From age 15-18 I worked each summer at a camp taking care of staff kids each day. ...
Next Page >>