Next Page >>
Showing 1 - 10
»
Nannies Near 19720
Dominique
Currently living in:
New Brunswick, NJ
I have grown up in a big family with lots and lots of cousins and siblings. I have seven siblings alone. Before leaving for the start of the semester at Rutgers University in New Brunswick, I was a daycare teacher for seven months at the United Way of Salem County. I worked with all age groups from ...
Donna
Currently living in:
Springfield , PA
Full Charge Nanny/Household Manager, Pre-K teacher,Assistant Teacher in K, mother of 4 grown children
Brittina
Currently living in:
Camden, NJ
I always baby sit I have a lot of nieces and nephews and I always watch my friends children I just love spending time with the kids
Hannah
Currently living in:
Newark, DE
Ever since I can remember, I have loved children. When I was too young to watch them myself, I would go with my sister and help baby sit with her. From the age of 12, I have been paid to watch many kids ranging from newborns to teens. Most recently before I got married and moved out to Delaware, I ...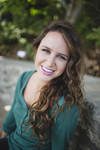 Aubree
Currently living in:
Philadelphia, PA
For the past year I had the opportunity to be a nanny for an adorable little girl. We spent the warm days going to park, please touch museum, and sometimes the water park. We enjoyed blowing bubbles, playing in the sprinklers and drawing with chalk. Our time indoors consisted of learning on ABC ...
Ann marie
Currently living in:
Newport, DE
I worked with several families as a live in nanny. I was employed on Long Island N.Y. for ten years. I took care of the children and mad3 dinner. After I left I went to college and earned my BA IN Eerly Childhood. I currently work as a daycare director in a large center. I am currently looking to ...
Ciani
Currently living in:
Wilmington , DE
I've never had the experience to work in childcare ,only experience I've had was to volunteer to work with children at a daycare center just assistanting with height weight and able to spend sometime doing arts and crafts , I am a medical assistant and have work in the field for two years now going ...
Heather
Currently living in:
Sicklerville, NJ
Ive done Aupair nanny jobs in Canada, South Carolina and Texas, below is just a brief description of my past nanny experience, i am always available to work. ...
gail
Currently living in:
Bear, DE
HAVE 2 GROWN CHILDREN, TAUGHT 4-5 YR. OLDS, WAS NANNY FOR TWIN INFANTS, HAVE BABYSAT ON & OFF SINCE A TEENAGER, WAS AN ESTATE MANAGER/HOUSECLEANER /Have taught pre-k over 6 years /Have been background checked/finger-printed/just renewed first-aid/CPR
Jasmine
Currently living in:
Newark , DE
I have worked with various families ranging from school pick up to after school care to date night and even assisting while parents complete errands
Next Page >>