Next Page >>
Showing 1 - 10
»
Nannies Near 34101
Moyra
Currently living in:
Centreville, VA
Experience and loving, very flexible, long term position, I like to read,paint and enjoy play outside.

Katie
Currently living in:
Naples, FL
I have several years of experience with children including preschool ministry, children's ministry, aftercare, babysitting, nannying, and tutoring jobs.
Emmanuelle
Currently living in:
Marco Island, FL
I have cared for children from a range of ages as well as family sizes. This includes date nights, school pick up, homework help, running errands, meal prep and driving to and from extra curricular activities.

Narmis
Currently living in:
Cape Coral , FL
I worked 10 years with Dr Badia taking care of their twin sons. From 2014 to 2017 work caring for the daughter of the lawyer xx care for children is the best thing you do as a child, being with kids is rewarding for me, of her innocence I every day I nutro, of them learn to be better person
Debbiann
Currently living in:
Boca Raton, FL
I have provided care over the years for multiple families, caring for newborns until they are at the age of maturation

Katie
Currently living in:
Naples, FL
I have an A.S. in Early Childhood Education. I have worked at Boys and Girls Club and YMCA in after school care and summer camps. I also have experience teaching VPK and swim lessons.
Melissa
Currently living in:
Naples, FL
Love children, that's why I'm a teacher! I have been babysitting since I was a young teenager and I also have nanny experience. I am mainly looking to babysit/nanny for the summer (June/July/August) but willing to get to know you and your family sooner. I am currently a Kindergarten ...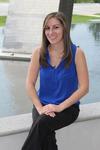 Estela
Currently living in:
Naples, FL
My first nanny job was in Miami, taking care of three beautiful children 4, 8, 9 for three years a few years back (1989), then in Miami beach i was a nanny for two girls from 1993 to 1996, Then, I got married and moved to Charlotte. I recently took care of two girls 4 and 6 until I moved back to ...

Colleen
Currently living in:
Fort Mitchell, KY
I have worked with children from newborns to ages 21, with and without special needs for more than ten years. The past 11 years I have worked with them professionally, in a day care and preschool/afterschool type setting and as a caregiver for teenagers with Autism. I've also worked in a residential ...

Megan
Currently living in:
Naples, FL
I do not have any formal experience, but I obviously care for my son.
Next Page >>