Next Page >>
Showing 1 - 10
»
Nannies Near 34101
Laura
Currently living in:
Naples, FL
Hello my name is Laura I am a mother of two grown children, and grandmother of three ages two , four and eight. I have been a professional nanny in Naples for the past five years , caring for children as young as three months up to 14 years old . I have been caring for children inside my family and ...

Daisy
Currently living in:
Naples, Fl, FL
I babbysitted/ Nannied for about 2-3 years, family and friends of family's children. I was very responsible and mature so I was paid.
Roxana
Currently living in:
Naples, FL
I have had over 20 years of experience with children of different ages. I have enjoyed caring for them, loving them and being there for them. There really is no greater gift than a child and I know how difficult it can be being a working parent.

Rayma
Currently living in:
Naples, FL
i take care to many children in my life , and every is wonderful and really is the lovely job

Heather
Currently living in:
Bonita Springs, FL
I have always worked with children. Being mature for my age, my first baby-sitting job was when I was 9 years old for a child with Down's Syndrome. I have had many nanny jobs throughout the years, in addition to my teaching career. (I currently teach and am off for the summer) I have nannied in ...

Zsuzsa
Currently living in:
Naples, FL
I was working for a family with twins of 4 years of age. From early morning until late at night I was responsible from getting them to school, give them snack, prepare their breakfast and lunch and dinner, give them a bath, plus all the house chores while they were at school. I worked with this ...
Brianna
Currently living in:
Naples , FL
Hi, my name is Brianna I'm 20 years old and I'm from Maryland. I moved to Naples about 3 years ago. I have always loved being around children. I have taken classes in early childhood education and I have a healthcare provider certification which consist of CPR, AED, and the Heimlich Maneuver. I grew ...
Madeline
Currently living in:
Naples , FL
I have been caring for children for as long as I can remember! I am the eldest of four children, so taking on the role of caregiver was always natural. In addition to an established list of clientele, I was live-in au pair for a family of three in Barcelona.

Melissa
Currently living in:
Naples, FL
Love children, that's why I'm a teacher! I have been babysitting since I was a young teenager and I also have nanny experience. I am mainly looking to babysit/nanny for the summer (June/July/August) but willing to get to know you and your family sooner. I am currently a Kindergarten ...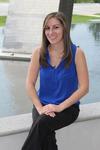 Elma
Currently living in:
Naples, FL
Worked 3 years in daycare setting
Next Page >>