Next Page >>
Showing 1 - 10
»
Nannies Near 34101
Debbiann
Currently living in:
Boca Raton, FL
I have provided care over the years for multiple families, caring for newborns until they are at the age of maturation

Melissa
Currently living in:
Naples, FL
Love children, that's why I'm a teacher! I have been babysitting since I was a young teenager and I also have nanny experience. I am mainly looking to babysit/nanny for the summer (June/July/August) but willing to get to know you and your family sooner. I am currently a Kindergarten ...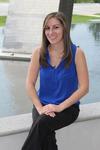 Moyra
Currently living in:
Centreville, VA
Experience and loving, very flexible, long term position, I like to read,paint and enjoy play outside.

Kristie
Currently living in:
Fort Myers, FL
Nanny, babysitter, pre-school teacher, Sunday school teacher, nursery/ toddler teacher with church children's ministry.

Colleen
Currently living in:
Fort Mitchell, KY
I have worked with children from newborns to ages 21, with and without special needs for more than ten years. The past 11 years I have worked with them professionally, in a day care and preschool/afterschool type setting and as a caregiver for teenagers with Autism. I've also worked in a residential ...

Tamara
Currently living in:
Naples, FL
I have enjoyed baby-sitting for 25 + years. Love doing activities with children .... Arts and crafts/ sports/swimming/ reading/ cooking etc !

Megan
Currently living in:
Naples, FL
I do not have any formal experience, but I obviously care for my son.
Susan
Currently living in:
Naples , FL
I am a teacher with a Masters Degree. I have taught elementary classes, small groups for specialized skills, and one-to-one intervention sessions. I have been a Team Leader for several grade levels. I am currently the ELL Contact for Shadowlawn Elementary which is a Title 1 school.
Katie
Currently living in:
Naples, FL
I have several years of experience with children including preschool ministry, children's ministry, aftercare, babysitting, nannying, and tutoring jobs.
Laura
Currently living in:
Naples, FL
Hello my name is Laura I am a mother of two grown children, and grandmother of three ages two , four and eight. I have been a professional nanny in Naples for the past five years , caring for children as young as three months up to 14 years old . I have been caring for children inside my family and ...

Next Page >>