Next Page >>
Showing 1 - 10
»
Nannies Near 94549
Christine
Currently living in:
Oakland, CA
I provided childcare for children aged 3 months - 5 years old for ten years. I attended to children's basic needs by feeding, dressing, changing diapers, outdoor and indoor activities,maintained a clean and safe home environment that children grow happy and healthy. Also performed other duties as ...

Dottie
Currently living in:
Media, PA
I have worked for over 20 years as a nanny. One family in PA and one family in CA. Both had two children, whom I began to watch as infants until older children. I am still in touch with both families.
Monique
Currently living in:
Alamo, CA
Dear family, my name is Monique, I'm 30 years old and I'm Brazilian from Sao Paulo. I have a lot of experience with children; I have school for 4 years as part of my college work study been working as a nanny for 6 years and I volunteered in a grade program. I have two bachelor's degrees. I am also ...

Victoria
Currently living in:
Martinez, CA
I've worked with infants/toddlers for 11 years, starting with volunteering at my church nursery & daycare when I was 9 years old.

Gladis
Currently living in:
Hayward, CA
Im a babysitter, nanny night i ussed to work with families taking care of the childrens
Jennifer
Currently living in:
Brentwood , CA
I have 15 years experience as a caregiver/nanny . Ive raised children from newborn to teenagers to disabled children. I also raised my 2 very succesful 22 and 26 year old sons. Im fun, loving and playful. I love to play indoor and outdoor games. Always teaching manners, life skills and academic ...
Daniela
Currently living in:
Oakland , CA
Live in nanny of 3 and 8 years old kids Live in nanny of 9, 3, 2 years old and a 4 months old kids Live in nanny of baby 4 months boy Live out nanny of a 16 months boy

junielles
Currently living in:
Martinez, CA
It was great, I took care of 3 children, ages 3, 6 and 7. Helped in homework, take it to the activities, cook, read with the children, crafts.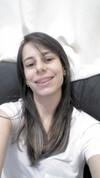 Luiza
Currently living in:
Martinez , CA
I have been working for about a year for a wonderful family but they are relocating. The dad is a professional player that is going to play in New York this coming season. The past year has given me a wonderful opportunity to travel around the country with the family and the team and learn a lot ...

Hannah
Currently living in:
Walnut Creek, CA
I worked in a school age daycare for 5 years. I quit that job to be a nanny. I was a nanny for 5 different families for 2.5 years. I worked at my church in childcare for 13 years.
Next Page >>