Next Page >>
Showing 1 - 10
»
Nannies Near 92694
Kathi
Currently living in:
Irvine, CA
I have over 18 years experience as a private duty nanny. I am 38 years old. I have experience with newborns to teens. I am a Certified Newborn care specialist. Capable of handling children with learning disabilites, Autism and ADD. I am a top notch nanny. You will not find anyone more caring or ...

Keisha
Currently living in:
Garden Grove, CA
I have babysat young and older children for 10yrs+. The ages range from 0yrs old to 13yrs. old. I would change diapers, potty train, play with, read to, take on outings, and keep in close contact with the parents. I currently hold certifications as a CNA/HHA and attending school in the daytime for ...
cecilia
Currently living in:
Irvine, CA
my experience start when my son born.I been work in La Jolla for 5 years, with a infant girl until her 5 years old,second little boy was 3 month ,today he is 6 years and he has to go the school and I need 5 days a week,not 3.

Lissy
Currently living in:
Santa Ana, CA
My experience as a nanny was that all educational things taught to children help them in their school. And that makes me fell proud of myself.
Kaitlyn
Currently living in:
San Clemente, CA
Hi my name is kaitlyn. I have many years of experience with children. I have Over 8+ years experience being a nanny. I have also been a volunteer at an elementry school for many years as well.

crystal
Currently living in:
Laguna Hills, CA
I used to take care of 3 kids, 1 in school and the other 2 just at home. I also taught swimming for the past 5 yrs with special needs children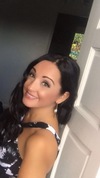 Helena
Currently living in:
Lakewood, CA
I was raised by wonderful parents who tried their best. They immigrated to the US, and had tough times, but they always took good care of me, and loved me.

Nance
Currently living in:
Mission Viejo , CA
I am a mother of 4 grown children and I have a lot of experience therefore with childcare of all ages but am looking for infant care
Danielle
Currently living in:
Irvine , CA
I have worked with children since I was little. I love kids! I am a California credentialed teacher. I have my BS in elementary education and concentration in early childhood/special education. I have my own tutoring business so not only would you be getting a nanny but a tutor for your children ...

Daphna
Currently living in:
Laguna Niguel, CA
Hi, my name is Daphna. I have over 15 years of experience working with children. My mother, sister, and I ran our own in-home daycare for 10 years. I was also a Child Care Attendant at xx for 7 years. I have reliable transportation; I am a responsible, prompt, trustworthy, fun and friendly person who ...

Next Page >>