Next Page >>
Showing 1 - 10
»
Nannies Near 11501
Jillian
Currently living in:
Lynbrook, NY
Babysitting for close friends and family since high school, raising a child of my own.
JESSICA
Currently living in:
East Williston , NY
MY EXPERIENCE WAS GREAT, BECAUSE I CAN FAMILIARICE VERY WELL WITH THE KIDS, It is WONDERFUL WHEN YOU SEE THEM GROW UP

Michelle
Currently living in:
New York , NY
I was a teacher for 23 years and a mother of two girls .
Linda
Currently living in:
Seaford, NY
I have 25+ years childcare experience with infants and toddlers.Most of my training is from being a nursing assistant in the infant nursery at Hospital-,July 7th,1986 thru August30,2002. I first started as a camp counselor taking care of 2-6 year olds.Since the year 2002 I have been a nanny.I am also ...
jessica
Currently living in:
Mineola, NY
I have over 5 years of babysitting experience and overall 5+ years of working with children of all ages including special needs. In babysitting experiences I have supervised children during recreational and academic activities. I have assisted children with homework and school work assignments. I ...
Adriana
Currently living in:
Glen Oaks, NY
It was great. Andrew was a very active, sweet and happy boy. This made my job fun and interesting because we always have things to do. like going to the museums, libraries, parks, lots of practice games because he is a great baseball player and loves sports. Also I used to help him with his little ...

Christopher
Currently living in:
Willston Park, NY
Hello! I'm Christopher. I'm 20 years old and currently a student at Hofstra University living in Williston Park. I am majoring in education so I love to work with children. I have younger siblings so I am used to helping them with homework and taking care of them on a daily basis. I also have been ...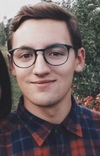 Peggy
Currently living in:
Brooklyn, NY
My past child care experience has been awesome, I love watching kids go from dependent to independent.
Ariel
Currently living in:
11427, NY
I have not been an in-home caretaker, but I have worked in the childcare field for 5 years. I tutor and supervise children of many ages on a daily basis. Together we perform various activities including dance, drama, leadership and stem classes. At my foundation, I am able to pursue my love for ...
Ljubenka
Currently living in:
Astoria, NY
I am a friendly and disciplined individual with 3 years experience in nurturing and developing children of different ages. I am an energetic Nanny who can quickly create a real bond with children whilst at the same time respecting their family s privacy. I have a warm, caring, and nurturing ...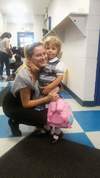 Next Page >>