Next Page >>
Showing 1 - 10
»
Nannies Near 75454
Kelsey
Currently living in:
Plano, TX
I have worked with children since I was 13 years old. I have always had a love and passion for children. I have babysat my whole life but got my first job as an LTS instructor (learn to swim) for toddlers. After that I was working in gyms in the child care. I then began teaching in preschools as a ...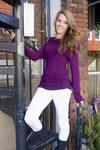 Rhsti
Currently living in:
Richardson, TX
I have more than one year experience in being a nanny for two families and I enjoy being with kids. Besides, I am a mother of two kids, which is the main source experience for nannies.
Celestino
Currently living in:
Dallas, TX
My name is Celestino I am 28 years old, and have a variety of experiences working with children. When I was in high school I was a volunteer at the xx Center in Fort Worth. While I was there I worked with children with a variety of learning disabilities. I learned different ways to deal with the ...
Angela
Currently living in:
Wylie, TX
I have worked for 2 Indian families (not at the same time) starting from 3/16/15-10/30/15 as I cared for their 6 week old daughter, and the other Indian family was from 11/16/15-04/29/16 as I cared for their 7 month old daughter, and my current job who I will have been with for a year and 3 months as ...

lesli
Currently living in:
Plano, TX
My last job as a nanny was for a lawyers two children ages were a two month old baby boy and a two year old girl. i would also clean arround the house as needed which would include dishes laudery etc.. i can also prepare breakfast lunch and dinner .

Najwa
Currently living in:
Plano, TX
I have 17 years of experience working with infants to school aged children. I am professional in my appearance and conduct. I am punctual, hardworking, trustworthy and able to inspire confidence in the parents. ...

Natalie
Currently living in:
The Colony, TX
I have had over 15years of experience being a full time nanny and my experience is with preemies,newborns,infants,infant twins and triplets as a full time day nanny and a part time night nanny, toddlers and toddler twins.

esmeralda
Currently living in:
Rockwall, TX
Was very easy job take care a 5 years old .take her to school and after school take care of her make some errands around the house . And have fun with her .
E S
Currently living in:
Mckinney, TX
I have done everything from babysitting, daycare worker, sunday school nursery, substitute teacher to full-time nanny.

Mayra
Currently living in:
Dallas, TX
I ve' been worked as day nanny and night nanny with new born etc.

Next Page >>