Next Page >>
Showing 1 - 10
»
Nannies Near 33548
Amoy
Currently living in:
Tampa, FL
i love children, i have 3 of my own 25yrs,22yrs and 11yrs old.I am a lovable person that works very hard an honest and clean and always looks out the childs safety well-being and health. I'm always loved by anyone i have worked for, but children get older that they don't need a babysitter anymore.I ...

Shermal
Currently living in:
Tampa , FL
I enjoyed my frist experience it was alot of fun and it pointed me in the direction i wanted to go in for my future.
Deanna
Currently living in:
Tampa, FL
I have over 10 years experience in child development and 15 years experience as a house keeper, family assistant, nanny and personal assistant. I love organizing, hand on activities such as reading, dancing, puzzles, arts and crafts, snuggling and helping with whatever is needed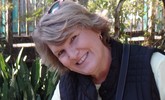 Wendy
Currently living in:
Tampa, FL
I had a daycare in my home for 14 years ranging in age of 5 weeks to 12 years old. 12yrs. The children I have taken care of range from the ages of 6wks-14yrs Older ones come back over the summer while school is out if needed.
Mary
Currently living in:
Land O Lakes, FL
I have over 30 years experience in childcare as I started babysitting when I was 14 years of age. I have cared for and assisted many families in raising their children. At various time I have been both a full time nanny and occasional babysitter while raising my own children while having a ...

Lola
Currently living in:
Tampa, FL
I have been a nanny professionally since I was 15 years old and I'm in nursing school for pediatric nursing. I've always loved children and worked several years at Blossom Montessori School for the Deaf.
Tiffany
Currently living in:
New Port Richey, FL
I used to always babysat my siblings when I was younger. ...

Suzanne
Currently living in:
Clearwater, FL
I have an almost 9 year old and a 1 year old, both boys. I have babysat for kids as a teenager.
jeani
Currently living in:
Plant City, FL
babysat often in teen years raised 2 children of my own,babysat8,6,5,3,newborn -toddler,plus a 14yr quadrepelegic olds,developmentally disabled,paralyzed victim

Carla
Currently living in:
Lutz, FL
Most of my experience with children comes from teaching art at the elementary level for three years, plus one year of teaching high school. I have a huge passion for showing kids how to explore their creativity! I also have nine years of classroom experience such as subbing, assistant teaching to ...

Next Page >>