Next Page >>
Showing 1 - 10
»
Nannies Near 94550
Jennifer
Currently living in:
Brentwood , CA
I have 15 years experience as a caregiver/nanny . Ive raised children from newborn to teenagers to disabled children. I also raised my 2 very succesful 22 and 26 year old sons. Im fun, loving and playful. I love to play indoor and outdoor games. Always teaching manners, life skills and academic ...
Natalie
Currently living in:
Whittier, CA
While working on my BA in Child Development, I was mainly working with infants and toddlers (about 4 years). Occasionally, I'd work with school-aged children during those years and more recently (past 2 years and currently) I work with school-aged boys. ...

Ginger
Currently living in:
Saratoga, CA
I have been a professional governess/nanny/tutor working for high profile families. I focus on the educational and developmental stages of the children's growth while taking care of their physical and mental growth needs.

Kristy
Currently living in:
Livermore, CA
Preschool teacher for six years. Home daycare provider for three of those six years. Currently working as a Behavior therapist for children with autism.
Gladis
Currently living in:
Hayward, CA
Im a babysitter, nanny night i ussed to work with families taking care of the childrens
Dottie
Currently living in:
Media, PA
I have worked for over 20 years as a nanny. One family in PA and one family in CA. Both had two children, whom I began to watch as infants until older children. I am still in touch with both families.
Monique
Currently living in:
Alamo, CA
Dear family, my name is Monique, I'm 30 years old and I'm Brazilian from Sao Paulo. I have a lot of experience with children; I have school for 4 years as part of my college work study been working as a nanny for 6 years and I volunteered in a grade program. I have two bachelor's degrees. I am also ...

Bethany
Currently living in:
Pleasanton, CA
As an in-home childcare provide, I have worked several jobs as an au pair or demi pair with many different age groups and levels of responsibility. In general, as I become more experiences, by responsibilities have grown. ...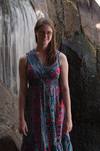 James
Currently living in:
Newark, CA
I work extremely well with children, as I've been a teacher for over 20 years. I've also been a foster parent, Big Brother, and tutor.
Tressie
Currently living in:
Arlington, VA
I began nannying on a part-time basis right after high school, and continued to do so until I left college. I began to nanny full-time after that. I've nannied for families with as many as four children. I have cared for ages ranging from newborn to 13. I've worked in Chicago, Tampa, St. Louis, and ...

Next Page >>