Next Page >>
Showing 1 - 10
»
Nannies Near 02802
Destinee
Currently living in:
Central Falls, RI
I've been baby sitting An being a nanny on an off for the past 3 years . I love helping children learn an develop. My college experience is early childhood education.
Michelle
Currently living in:
Greenville , RI
Hi, I have been a stay at home mother for the past 11 years to my two beautiful boys ages 10 and 6. As a mother, I feel my experience, knowledge and Motherly instincts makes me a perfect candidate to assist your family with your childcare needs. I am a trustworthy, fun-loving, happy, adventurous ...

Krystal
Currently living in:
Cumberland , RI
I have newborn and older child care experience. I have two nephews that I have watched since birth. Some have been for just the day and overnight. We do a lot of activities outside and a lot of learning activities. I also have babysat a neighbor's child from birth to 6 years old. I would go to family ...
Samantha
Currently living in:
Attleboro , MA
I have been working with children for 15 years, and have worked with newborns, infants, twins, and children up to age 8.
karen
Currently living in:
Providence, RI
I believe my qualifications will be suited to be a excellent babysitter taking care of children is one of my best attributes. I have been trained a certified childcare provider I love taking care of children of all ages. I am a very professional person.I am confident I could easily adapt to whatever ...

Kathy
Currently living in:
Plainville, MA
I am an infant/toddler child care provider in a local public school system. My hours can be flexible, and would enjoy working with a couple families on a part time basis.My summers are free and I could work any scedule.
Jane
Currently living in:
Franklin, MA
I have been a nanny for multiple families for 2 consecutive summers. This consisted of watching multiple children at a time and adapting to meet child schedule needs. I work at the child development center and work with children of all ages on a daily basis and love it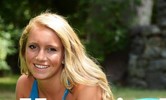 Kaylaann
Currently living in:
Cranston, RI
I've been babysitting for the last 6 years, in home and in my own home. I will have events planned for each week day including homework, reading, play-time, snacks, circle time, and educational movies. For the weekends, depending on weather, I love bringing the kids to the museum, park or the ...
Gianna
Currently living in:
Johnston, RI
I have been working in childcare for 7 years. I am a pre-school assistant teacher at Amazing Kids Academy. I have been a nanny for 4 years, working with 3 amazing families. The children ranged from infants-8 years old. I am currently studying Youth Development and will be graduating college in 2018....
Nayelli
Currently living in:
Woonsocket, RI
I was a nanny for three kids ages 4, 3 and 2 yrs old for a few months until I had to move for a family emergency. I've also babysat multiple times for friends and family.
Next Page >>