Next Page >>
Showing 1 - 10
»
Nannies Near 95648
Katie
Currently living in:
Greenwood, CA
I started baby-sitting at a very young age and was a certified Red Cross baby-sitter at the age of eleven. I have since continued baby-sitting for various families in the Santa Clarita area, as well as the bay area. I worked part-time this year for a bay-area family with a 3-year old and an infant ...

Caitlin
Currently living in:
Newcastle, CA
Throughout high school I babysat for around 4 years on weekends. I also was apart of a small company, where I would dress up as Disney characters and perform at birthday parties. In college, I would babysit and worked as a child care attendant at 24 Hour Fitness.
Heather
Currently living in:
Roseville, CA
I worked in day care for 12 years, 5 years experienced being a nanny, plus Ive taken care of my nieces and nephews.
Brooklyn
Currently living in:
Lincoln, CA
Over 10+ years of responsible experience with care of children;Daycare Assistant/Provider ...

Natalie
Currently living in:
Auburn, CA
I have nannied, babysat, and instructed swim lessons for dozens of families. I have multiple references.
Kaitlyn
Currently living in:
Roseville, CA
Been a Career Nanny for over 6 years, as well as a Newborn Care Specialist and Postpartum Doula. I enjoy working with children of all ages and am extremely qualified and flexible to fit any families needs.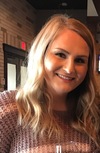 Jordyn
Currently living in:
Sacramento, CA
I've always worked as a babysitter on and off throughout my life but the biggest child oriented care I've done is when I was a nanny for two years for a family with nine children. The week I started was the same week the youngest was born so I do have experience with infants. I would be more than ...
Jennifer
Currently living in:
Rocklin, CA
I was the primary care giver for my sister who is eleven years younger than myself. I baby-sat for many years before I worked as a live-in nanny for two years starting in 2012.I was a live-out nanny for six years total. Currently I am an xx teaching assistant in a licensed childcare ...

Maya
Currently living in:
Sacramento, CA
I started babysitting when I was 14 years old for families around my neighborhood. Once I turned 18 I was a nanny for a family of 5 for 3 years ages ranging from new born to 15 years old. I was a childcare attendant at California Family Fitness for a year. I am CPR and Trustline Certified.

Maritza
Currently living in:
Rancho Cordova, CA
I prefer to work with newborns and younger children, so that I can instil proper manners and life skills. It also helps in teaching another language.

Next Page >>