Next Page >>
Showing 1 - 10
»
Nannies Near 84040
Alycia
Currently living in:
Layton, UT
-I was a respite caregiver for a young woman with a disability; responsibities included taking her to doctor's appointments, assisting with cooking and cleaning, helping with homework, picking up and administering prescriptions, and staying over on weekends when her parents were away. ...
Brittany
Currently living in:
Layton, UT
I started babysitting when I was ten years old. And have continued to do so over the years. I also have held several callings/positions in the church that I attend that requires me to teach children. I also currently spend time with my young nieces and nephews.
Richelle
Currently living in:
Centerville, UT
Hi, my recent nanny job, of 3 years, no longer needs me. So, I am looking for a newborn to care for (because they are my favorite). I would prefer to work 2-3 days a week 8:30ish- 4ish. If you live close to Centerville, I would love to care for your new precious one =). My experience includes working ...
Brianna
Currently living in:
Kaysville , UT
As a Retail Manager for over 10 years, I have gained a well-rounded industry experience in customer service and leadership. I am very grateful for the time I have had with this industry, but what was missing for me were the children. Every time a child came into my store I lit up! My manager told me ...

Mikayla
Currently living in:
Syracuse, UT
I grew up babysitting my baby cousins. I also am currently a nanny for another family.

Brooke
Currently living in:
Midvale, UT
I have been a Special Care Nurseries Registered Nurse for 8 years; a part-time nanny for 6 years. I have my Neonatal CPR and BLS CPR up to date.
Jill
Currently living in:
Sunset, UT
I was a nanny for 2 years and I have worked in child care centers for 10 years. I created lesson plans, did arts and crafts, taught basic pre K skills, made and served meals, housekeeping, laundry,took kids to activities, loved and cared for children.

Katelyn
Currently living in:
Layton, UT
I have worked with children for several years, both in public and private schools. Most recently at Carman B Pingree Center for children with Autism.
Victoria
Currently living in:
Roy, UT
CNA Baby Sitting in Layton. Baby sitting Nieces and Nephews.
Jennifer
Currently living in:
Ogden, UT
I have been babysitting since I was 12 years old. I took a child development class in high school and was given a job in the school day care upon graduation. I was a nanny for a family for 1 year before the husband joined the military and the family moved. I was then a nanny for a family with 3 ...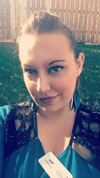 Next Page >>