Next Page >>
Showing 1 - 10
»
Nannies Near 92607
Fatima
Currently living in:
Tustin, CA
I have 20 years of experience nannying in the United States for four different families.
Michelle
Currently living in:
Newport Beach, CA
I have babysat many children with a range of ages.
Kristina
Currently living in:
Temecula, CA
Since I was a child I worked at my church with Infants to 3-5 years of age children. Also taking care of my childhood friend Brooklyns three younger brothers since they were in diapers who are now between 10-19 years of age. I then moved further with caring for and being an example to the Youth of my ...

Barbara
Currently living in:
Anaheim, CA
The best way I can describe myself is that I am somewhere between Mrs. Doubtfire (loving and sincere) and Mary Poppins (a rule follower with a flair). I am loving, patient, outgoing, reliable, and honest. I enjoy cooking and playing games (Candyland, Monopoly, other board games) including ...

Kathi
Currently living in:
Irvine, CA
I have over 18 years experience as a private duty nanny. I am 38 years old. I have experience with newborns to teens. I am a Certified Newborn care specialist. Capable of handling children with learning disabilites, Autism and ADD. I am a top notch nanny. You will not find anyone more caring or ...

Celia
Currently living in:
Santa Ana, CA
I have 8+years of experience.I love working with children, Im very dedicated to family and kids!! looking for a good family to work for!!

Jensyn
Currently living in:
Huntington Beach, CA
I was a nanny for my hair dresser April. She had 2 children that i cared for day in and day out for about a year and a half. The youngest one was 2 months shy of being 1 years old and the oldest was 3.
Tara
Currently living in:
Irvine, CA
I started working with Infants and Children when i was 13 yrs old at church, I would skip service to go and play with the little ones in daycare! once i got old enough to babysit at 16 I started babysitting after school and on weekends, after I graduated Highschool I took on Full nanny jobs for ...

Nina
Currently living in:
Los Angeles, CA
Excellent work record employed long term for Family in NC, NJ, And NY (Hamptons)my current nanny assignment in Pinehurst NC ended on August 31, 2017.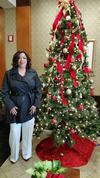 Kelsey
Currently living in:
San Clemente, CA
I have been babysitting for family members and neighbors since I was about 11 years old. I've always been very good with kids. I was a cheer coach at xx for 4 years. Coaching up to 25 students at a time, we'd work on everything from stretching, tumbling, jumps, stunts, dances, and fun games. A few ...
Next Page >>