Next Page >>
Showing 1 - 10
»
Nannies Near 11754
Cyndi
Currently living in:
West Islip, NY
I took care of a 3 month old boy . I bathed him, fed him, read to him, played with him, sang to him & took him out on walks.
ligia
Currently living in:
Commack-ny, NY
i am very funny and play a lot with them
olga
Currently living in:
Greenwich, CT
I Take care infants until they go to Full- time School I provide Safe, Care and bring to all activities prepared Dinner help with light Housekeeping also organizer clean toys helping Laundry.

Laura
Currently living in:
Shelton, CT
I have worked at a Child Care Center for the past 6 years working with children between the ages of 18 months and 7 years old. Anywhere from basic interactions such as play, talking, reading stories, to preparing them for kindergarten (practicing the alphabet, writing their name, knowing phone the ...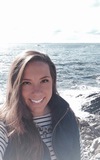 Vivian
Currently living in:
Bayshore, NY
I took of my niece for 2 years And in this period could attend all times (growth) it.

Erin
Currently living in:
Rocky Point, NY
Watched all the neighbor children over the years while there parents were at work. And I currently run a small daycare in my home. The oldest is 5 and the youngest is 8 months.

Linda
Currently living in:
Seaford, NY
I have 25+ years childcare experience with infants and toddlers.Most of my training is from being a nursing assistant in the infant nursery at Hospital-,July 7th,1986 thru August30,2002. I first started as a camp counselor taking care of 2-6 year olds.Since the year 2002 I have been a nanny.I am also ...
Thais
Currently living in:
Westport , CT
I have experience with kids from the school where I have worked in my country and also from here as a nanny live in for two families and baby sitter. Kids from infants to 8 years old. Some of the activities that I'm used to in kids routine are wake them up, dress them up, give breakfast, snack, lunch ...
Kayla
Currently living in:
Brentwood, NY
I have worked in after school programs with children with developmental disabilities. I also have worked in preschool class room as a teacher assistants. I was a coach to ages 4 to 12 years old at my local soccer club. i have babysit a whole bunch of kids through the years. The youngest was 2 month ...

mara
Currently living in:
Farmingville , NY
I worked for a family with new-born and two other children in 2000-2003.From November 2003 to December 2009 I worked for a family with 1 child.I have a lot experience and references will be provided about me and my employment history.
Next Page >>