Next Page >>
Showing 1 - 10
»
Nannies Near 64101
Marie
Currently living in:
Overland Park, KS
Most jobs I have had involve teaching children or taking care of them. I have taught dance to preschoolers-teenagers for 2 years. I currently teach k-8 art and PE. I have babysat for many families, 2 of which I have watched their kids numerous times and they were sad when I moved away. I have spent a ...

Marquita
Currently living in:
Kansas City, MO
Started off as a babysitter then became a nanny. All my child care xperiences have been positive.
Kaprise
Currently living in:
Kansas City, MO
I have worked for 2 childcare facilities. In each one I work with the youngest children, ages infant to 2 years old. At both facilities I performed the same tasks of diaper changes and potty breaks, educational and art activities, assistance with meals, monitored nap time as well as monitored play ...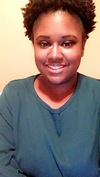 Alexxis
Currently living in:
Parkville, MO
I have nannies kids of all ages including infants
samatha
Currently living in:
Overland Park, KS
I am in need of a reliable and caring babysitter/Nanny for my lovely kid here in my house in (arizona USA),I am a gentle and kind person,i will really love to get on here,Applicant must be Educated and have at least some years working experience and also be well trained
Tammy
Currently living in:
K.c., MO
I have over 15 years exp. working with children of all ages in many environments including, nanny, daycare, summer day camps, preschool/kinder teacher, tutor, Montessori, art teacher, etc.

Aubrey
Currently living in:
Kansas City, MO
I have worked with kids ages 10-weeks to 18 years as a social worker, school-based case manager, Big Sister Volunteer, babysitter, preschool teacher and now super nanny! I have a BA in Psychology, CPR/first aid certification and training in most things childcare. Lots of experience with special needs ...
ashlee
Currently living in:
Saint Joseph , MO
Ive been babysitting/nanny for a family of 3 ( all boys) for about 4 years now. it started out as just a babysitter during the day while the mom and dad went to work i would get lunch ready and then get the older two off the bus. then make a snack and do some homework. then it went into watching the ...

Elizabeth
Currently living in:
Kansas City, KS
I have been babysitting four of my cousins for the past 6 years. I have changed diapers on the little ones, cooked food for them, picked up the house, helped bathe them, etc.
Kay
Currently living in:
Overland Park, Kansas, KS
I have 10 years of experience taking care of children. From newborn, toddler and older
Next Page >>