Next Page >>
Showing 1 - 10
»
Nannies Near 66101
Alyssa
Currently living in:
Kansas City, MO
I came from a very large family so I have been taking care of kids since I can remember. I got my first babysitting job when I was 11 years old and babysat all through high school. When I graduated from high school I nannied over the summer before heading off to school and have been nannying on and ...

Marie
Currently living in:
Overland Park, KS
Most jobs I have had involve teaching children or taking care of them. I have taught dance to preschoolers-teenagers for 2 years. I currently teach k-8 art and PE. I have babysat for many families, 2 of which I have watched their kids numerous times and they were sad when I moved away. I have spent a ...

Marquita
Currently living in:
Kansas City, MO
Started off as a babysitter then became a nanny. All my child care xperiences have been positive.
Alexxis
Currently living in:
Parkville, MO
I have nannies kids of all ages including infants
samatha
Currently living in:
Overland Park, KS
I am in need of a reliable and caring babysitter/Nanny for my lovely kid here in my house in (arizona USA),I am a gentle and kind person,i will really love to get on here,Applicant must be Educated and have at least some years working experience and also be well trained
Kaprise
Currently living in:
Kansas City, MO
I have worked for 2 childcare facilities. In each one I work with the youngest children, ages infant to 2 years old. At both facilities I performed the same tasks of diaper changes and potty breaks, educational and art activities, assistance with meals, monitored nap time as well as monitored play ...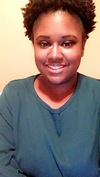 Elizabeth
Currently living in:
Kansas City, KS
I have been babysitting four of my cousins for the past 6 years. I have changed diapers on the little ones, cooked food for them, picked up the house, helped bathe them, etc.
Tammy
Currently living in:
K.c., MO
I have over 15 years exp. working with children of all ages in many environments including, nanny, daycare, summer day camps, preschool/kinder teacher, tutor, Montessori, art teacher, etc.

Jenny
Currently living in:
Shawnee, KS
50 years as nanny, foster mum, supportive care with special needs children, special needs camps, care of multiples, I have experience with many different medical needs as well as disabilities,

Shauna
Currently living in:
Leavenworth, KS
I worked at a day care as a teaching aid and I loved working with the kids.
Next Page >>