Next Page >>
Showing 1 - 10
»
Nannies Near 56143
Denise
Currently living in:
Sleepy Eye, MN
I have raised 3 of my own children. They are now 33,28,24 I currently work at an Elementary School and have worked there for 20 years. I also have worked with age 6 weeks to age 5 in a migrant program.

Hailie
Currently living in:
Spirit Lake, IA
I have experience from babysitting throughout high school for families with infants-teen years. I was an active coach for Special Olympics. I also took on an internship in a local preschool classroom with about 20 per class. During my internship, I structured daily learning activities, worked in ...

imani
Currently living in:
Worthington, MN
I don't have school experience but i have been a babysitter for a couple of years for family and family friends.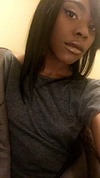 Gemma
Currently living in:
Mountain Lake , MN
I grew up in a family of 8 kids, I've been helping with children from a You age , I've watched other families kids through out the years and really enjoy it.
Mary
Currently living in:
Sherburn, MN
Babysitting was my first job as 6th grader. My mom was a volleyball coach at a junior college so I got to care for one of her athlete's daughters by myself. Throughout high school, babysitting was a steady income for me.
Emily
Currently living in:
Sherburn, MN
I have worked both in-home and in the schools with special needs and gen-ed children for the past three years. I enjoy working with all ages of children! I am comfortable with pets in the home and doing daily chores such as light cleaning, cooking and some laundry as needed. I love fun activities ...

Bethani
Currently living in:
Spirit Lake, IA
I grew up doing child care and also helping in children's church. I love kids and doing activities with them instead of just watching tv or movies.

Dorothy
Currently living in:
Estherville, IA
Child Care 1 Child Care 2 Occupational Child Care Child Care Related 7 years of babysitting 18 months of nannying Day Care work in afternoons- 8 months (temp job) Worked with a mentally disabled child in the mornings- 5 months (temp job) Associates in Education

Jackie
Currently living in:
New Ulm, MN
Infant Teacher, Toddler Teacher, In-home daycare provider, Infant/Toddler Room Coordinator at my church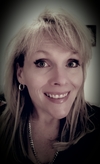 Chelsey
Currently living in:
Sanborn , IA
I have 2 boys of my own, 2 nephews and 3 nieces. Have been around little ones all my life.
Next Page >>