Next Page >>
Showing 1 - 10
»
Nannies Near 64050
Alyssa
Currently living in:
Kansas City, MO
I came from a very large family so I have been taking care of kids since I can remember. I got my first babysitting job when I was 11 years old and babysat all through high school. When I graduated from high school I nannied over the summer before heading off to school and have been nannying on and ...

Marquita
Currently living in:
Kansas City, MO
Started off as a babysitter then became a nanny. All my child care xperiences have been positive.
Kaprise
Currently living in:
Kansas City, MO
I have worked for 2 childcare facilities. In each one I work with the youngest children, ages infant to 2 years old. At both facilities I performed the same tasks of diaper changes and potty breaks, educational and art activities, assistance with meals, monitored nap time as well as monitored play ...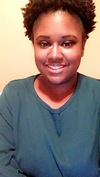 Marie
Currently living in:
Overland Park, KS
Most jobs I have had involve teaching children or taking care of them. I have taught dance to preschoolers-teenagers for 2 years. I currently teach k-8 art and PE. I have babysat for many families, 2 of which I have watched their kids numerous times and they were sad when I moved away. I have spent a ...

Aubrey
Currently living in:
Kansas City, MO
I have worked with kids ages 10-weeks to 18 years as a social worker, school-based case manager, Big Sister Volunteer, babysitter, preschool teacher and now super nanny! I have a BA in Psychology, CPR/first aid certification and training in most things childcare. Lots of experience with special needs ...
Tammy
Currently living in:
K.c., MO
I have over 15 years exp. working with children of all ages in many environments including, nanny, daycare, summer day camps, preschool/kinder teacher, tutor, Montessori, art teacher, etc.

Brooke
Currently living in:
Lee's Summit, MO
I began babysitting when I was 8 years old when I lived in Georgia. I have always enjoyed playing games (board games,etc.) and also incorporating outdoor activities if possible to allow the children to be able to receive the adequate physical activity day to day. I help the children in all aspects ...
Alexxis
Currently living in:
Parkville, MO
I have nannies kids of all ages including infants
Janice
Currently living in:
Kansas City, MO
I have been a full time sitter on numerous occasions through the years. My greater experience is in raising my own children and now I often care for my grand children . I have cared for many children of friends and family. The future of a child is dependent on the kind of quality influence they ...

Lynsey
Currently living in:
Kansas City, MO
I currently love my job at, Brighton learning Center! Every day when I come into class I instantly get a smile on my face until closing time. I have lived with and cared for a 2 year old and have successfully potty trained. I work in a day care as an assistant teacher for ages 4-5 and plan the day. I ...
Next Page >>