Next Page >>
Showing 1 - 10
»
Nannies Near 55003
Barb
Currently living in:
St. Paul, MN
I have been a Nanny for over 30 years. I also have worked in a Day Care Center for 2 years. I have taken care of Twins and a Child with Special Needs. the ages of Children I have taken care of infants to 14 years old. I have worked in Wisconsin[where I was born and grew up] also worked in ...
Madison
Currently living in:
Lindstrom, MN
I started off babysitting for my neighbors on and off, worked in my church's nursery for a year, was a teacher's aid for toddlers and infants at a daycare for a year, and I'm currently working as a direct support professional at a group home. I also was a camp counselor for three summers at a camp ...
Anna
Currently living in:
Bloomington, MN
I have 9 years experiences taking care of children ages from newborn baby to 9-year-old; I have been both a live-in and live-out Nanny for 5 years(2006-2011); I have worked in a Daycare's Infants room for 1 year and 8 months(9/2012--5/2014). I am expert on taking BABIES. The babies who I have taken ...

Susan
Currently living in:
Oakdale , MN
I worked as a behavior specialist for developmentally disabled children for 3 years. I worked as a teacher in childcare centers for 6 years. I have 3 years of experience as a nanny. I prefer being a nanny.

Ana
Currently living in:
Hudson, WI
I've babysat for family friends and my brother for several years. I worked at two bible camps these last two years. There I worked with ages 5-13 , leading different activities and so on.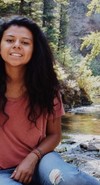 Keisey
Currently living in:
North Hudson, WI
Hi! My name is Keisey, and I am looking for full time work as a professional nanny. I have 11 brothers and sisters so my child careing experiences started at a very young age. Both my parents had full time jobs growing up so being an older sister I was in charge of housekeeping, cooking, homework ...

Emily
Currently living in:
Maplewood , MN
I am an energetic, outgoing, creative, and fast learning individual. I am very passionate about working with infants, and have two years of experience working in this area at a daycare. I'm currently in school working towards receiving my Child Development Associate (CDA) degree. I am also certified ...
John
Currently living in:
Vadnais Hts, MN
raised 5 children. 4 grandchildren.
Hailey
Currently living in:
Saint Paul, MN
I have over 12 years of experience caring for and teaching children 0-11 years of age. I have nannied for five families in that time. My responsibilities varied from family to family but typically included meal preparation, transportation, trips to zoos/museums/parks/etc., assisting with ...
alyia
Currently living in:
Minneapolis, MN
Since I was a young girl I always wanted to work with kids. I started to babysit for my family and I really enjoyed it. My first job was as a youth counselor, then I proceeded to land jobs in a variety of daycares in the twin cities. Some of my duties included:toileting, feeding, playing, arranging ...
Next Page >>