Next Page >>
Showing 1 - 10
»
Nannies Near 30548
Soraya
Currently living in:
Winder, GA
I have taken care of children from ages newborn to 10 years old for about 18 years. I have experience in taking care of their everyday needs and activities indoors and outdoors. I enjoy playing children games at home, reading books, helping to prepare their meals, bathing, dressing and teaching them ...
MaryBeth
Currently living in:
Hoschton, GA
I have cared for many different types of children from different types of families. I have been blessed to have had good experiences. I enjoyed each family's children. I became quite attached with all the children I cared for. To this day I exchange Christmas cards with some of the families and check ...
Marie
Currently living in:
Lakeworth, FL
I HAVE 3 KIDS ON MY OWN ALL O THEM IN COLLEGE NOWN AND have achild certificate from newyork and care some children
MacKenzie
Currently living in:
Porter, TX
I have babysat for families in the past. I have experience with keeping children's days active while their parents are at work. I also have experience with evening schedules, prepping and serving meals, naps, and putting children to bed for the night.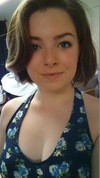 Pamela
Currently living in:
Lawrenceville, GA
Prepare breakfast /dress for school Drop off pick up from school Transport to after school activities Prepare snacks Monitor homework Prepare dinner occasionally Overnight when needed

Dora
Currently living in:
Lawrenceville, GA
I believe I have a calling for children! I love and truly enjoy caring for children and believe they are a blessing from Heaven. I have more than ten years of experience caring for kids from infant to 7 years of age. I established my own daycare at home where I cared for children from infant to 4 ...

Jessica
Currently living in:
Athens, GA
I was a live in nanny for almost 4 years, I spent most of my day with the youngest he was 1. We went on trips, learning activities etc. Then later in the days I would help his sister with homework, snack then prepare dinner and get them ready for bed. Just watching my nephews(10) from infants to 6 ...

Mary
Currently living in:
Jefferson, GA
Hi! I would like to tell you why I would be your ideal nanny. I have been caring for children for over 20 years. I started as a babysitter for friends and family and realized it was my calling. I have worked with a nanny agency, in daycares and private homes. My most recent position was a live-in ...
Stashauna
Currently living in:
Loganville, GA
I AM CURRENTLY AN EARLY CHILDHOOD EDUCATION TEACHER, MAINLY WORKING WITH ONE YEARS OLDS. BUT I DO HAVE EXPERIENCE IN WORKING WITH CHILDREN FROM INFANT TO SCHOOL AGE. I HAVE BEEN AN EARLY CHILDHOOD TEACHER FOR SIX YEARS AND HAVE A STRONG PASSION FOR CHILDREN.

joanne
Currently living in:
Roselle, NJ
I have taken care of children 3months to 16 years old...

Next Page >>