Next Page >>
Showing 1 - 10
»
Nannies Near 01450
Beverly
Currently living in:
Groton, MA
I have been a nanny for 20yrs.. from infant to youth and twins. I have been a nanny to many families, with teaching skills, meal preparations, swimming, play grouns, sports activities. I love children and to nurture them. I do some light house cleaning. Meal preparation, & children's laundry.
Edna
Currently living in:
Westford, MA
My experience over the past 15years has been with newborn thru high school age. I also have taken care of a physically challenged child. In my care for two years were newborn twins.My duties included, but were not limited to, driving the children to school and extra actives, events, play dates with ...
Heather
Currently living in:
Groton, MA
I have been babysitting for families with children of all ages since I was 13 and these experiences have made me comfortable cooking and cleaning as well as providing transportation to school, sports, and other extra curricular activities and providing overnight care both at home and traveling. Most ...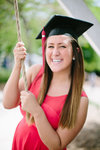 Beth
Currently living in:
Belmont, MA
I have been babysitting since I was 10, going along with my older sister. I have babysat for many families over the years. I have traveled to Florida, Colorado, Cape Cod, vacationing with families. I love children. I actually babysat tonight for 3 boys ages, 4, 6, & 7. ...

donna
Currently living in:
Newton, MA
when my children were younger I was a licensed Home Daycare Provider. Then I worked as an assistant in a Home Daycare, then became a nanny
Krista
Currently living in:
Ayer, MA
Hello, My name is Krista . I have 10 years in child care experience. I am CPR and First aid certified!! I have nannied babysat for families since I was 14. My experience watching children started when I was growing up going to church, during the midweek services I ran the nursery every week for 4 ...
Megan
Currently living in:
Leominster , MA
Currently I work as a preschool teacher before that worked with all age groups, giving them a safe place to play. Not only that but to work on gross motor skills drawing, cutting and building. Seeing there progress from the beginning of the year to the end is amazing to see.
Jessica
Currently living in:
Marlborough, MA
For the first family that I worked for, I took care of 2 children, ages 8 and 11. And for the second family, I took care of 3 girls, ages 3,6 and 9. And I also took cre of my little brother since he was a baby.

Alyssa
Currently living in:
Salem, NH
I worked at a family run daycare for over 9 years before I decided to switch my career and I loved every minute of it!
Kyra
Currently living in:
Lowell , MA
Since I've started working at 16 years old I've worked with children of all ages. The past year and a half I've worked with infants ages six months to five years old.
Next Page >>