Next Page >>
Showing 1 - 10
»
Nannies Near 06351
joey
Currently living in:
New London, CT
Hi, I am an experienced professional nanny. I have over 10 years of experience with with infants-adolescents, children with health issues, ADHD, ADD, ODD, and Autism. I'm fun, creative, responsible, and reliable. I am a self-starter who also takes direction well. My experience has covered all aspects ...

Kristen
Currently living in:
Moodus, CT
Since my early teenage years, I have spent much of my free time working as a Mother's Helper or Babysitter. I have strong experience with children between the ages of 5 and 17, but have also babysat for infants and toddlers. During summers in high school and college, I worked as a camp counselor at ...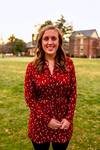 Tara
Currently living in:
Groton , CT
I have worked with children for several years now. I took a babysitting course when I was 13, which is when I began babysitting for a couple different families. I took early childhood education classes in high school and college. I began working at a daycare in December of 2009 until August of ...
Linda
Currently living in:
Glastonbury, CT
After early retirement from being a self employed professional photographer I decided to return to what I loved most about my life which was raising my children. I have cared for children from the ages of three months through sixteen years. I have become a member of their families, and still keep in ...

karen
Currently living in:
Providence, RI
I believe my qualifications will be suited to be a excellent babysitter taking care of children is one of my best attributes. I have been trained a certified childcare provider I love taking care of children of all ages. I am a very professional person.I am confident I could easily adapt to whatever ...

Erin
Currently living in:
Hope, RI
In addition to raising 3 children of my own (currently ages 11, 10, 8), I have provided childcare to twin infants-toddlers for 2.5 years. I am also the president and executive director of a local non-profit musical theater arts organization for elementary aged students so I am very creative, enjoy ...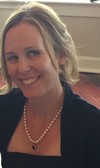 Leah
Currently living in:
South Kingstown , RI
In my most recent nanny position I cared for a 1 year old and 5 year old. That job ended because mom left her job and decided to stay home full time. Before that I was with a family that had a 3 and 5 year old. Besides caring for the children I also ran errands for mom and dad. I also traveled with ...
Dayna
Currently living in:
Worcester, MA
Au pair in France, nanny, babysat for many years (8+), camp counselor at summer camps for 5 summers, volunteer in a 2nd grade classroom.

Chrissy
Currently living in:
West Warwick, RI
I have been working with children for about 20 years in day cares. I was the infant teacher for the past 8 years at a center. I have my CDA infant/toddler and I am first aid and CPR certified
Joann
Currently living in:
Ledyard, CT
19 years as a professional/career nanny.
Next Page >>