Next Page >>
Showing 1 - 10
»
Nannies Near 91416
Evangeline
Currently living in:
Encino, CA
My fast childcare experienced was great, I took good care of three beautiful kids. My responsibilities are to make sure that they are all well taking care off like teaching them to be able to eat the right food (no junk food)and telling them that we always have time to play and also time to be ...

Zakiya
Currently living in:
Van Nuys, CA
Highly skilled caregiver with extensive experience in the child care field. I pride myself in building a tremendous bond with my employers and their families. I work hard to establish trust and show that I am honest, dependable, and knowledgeable. I make sure that my families needs are taken care of ...

Patricia
Currently living in:
Canoga Park, CA
I've been a nanny and worked for wonderful families for 8 years. In my first job I worked for 5 years. I was in charge of taking care of two kids, a 2 year old and a baby who was a month old. I took care of them and I left because the kids started going to school normaly. I had the opportuniny to ...
Andrea
Currently living in:
North Hollywood , CA
A very baeutiful and bles sed experiencia, because I love working Witherspoon children

Angela
Currently living in:
Porter Ranch , CA
I am a professional nanny with 29 years experience with kids all ages, twins and new born
Jen
Currently living in:
Studio City, CA
I was a nanny to 1 family for 5 years as well as a few shorter terms. I am very organized, a good role-model, and fun to be around. I started to nanny on accident. I was actually an Estate Manager for a man that had his kids come over sometimes, they started wanting to hang out with me, we started ...

Elizabeth
Currently living in:
Sun Valley, CA
I have a Master's Degree in Marriage & Family Therapy. ...

Angela
Currently living in:
Encino, CA
My past child care experience includes mostly working with infants and toddlers. I love watching children grow and facilitating their growth through each milestone of development.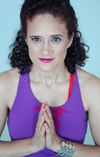 Rachael
Currently living in:
Oklahoma City, OK
Growing up as a teenager I babysat my neighbors children every summer for 4 years. We had fun activities that stimulate the young minds, and learning in fun ways! I also watched cats and dogs (very good with animals) and have experience in feeding, grooming and riding horses. Soon after, I began ...

Chelsie
Currently living in:
Raleigh , NC
I was a preschool teacher 4 years after college, and a nanny for 3 years. 1 1/2 year was for an agency for on-call services. When my nanny contract ends in September, I will have 1 1/2 year with the same family.

Next Page >>