Next Page >>
Showing 1 - 10
»
Nannies Near 07628
carol
Currently living in:
Yonkers, NY
iHAD very good relation with my employer and kids i would be still them if they had'nt move out of town we still have a very good relation i really miss them

Laura
Currently living in:
New York, NY
I am psychologist, I speak Spanish and English, and my experience caring for childres is of three years,I have worked with knowledge, responsibility, security and love.

thandeka
Currently living in:
Ossining, NY
i clean ,wash cloths,cook,do walks ,reading,play time,baths,arts n crafts .
Unique
Currently living in:
Bronx , NY
My name is Unique Jordan and I am currently a senior at the college at brockport state university of New York. I am home from school for the summer and looking for baby sitting or nannying jobs. I have 7 siblings in total, 3 of which I have been looking after since I was 14 years old. I have also ...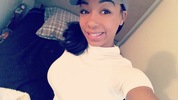 Ruth
Currently living in:
Cliffside Park, NJ
I currently have an extended experince taking care of children of all ages,natonalities, mostly american. I am a very motivate person willing to give a 100 percent of me and my knowledge to the righ candidates. I am a warm person, sencible and intelligent, so i really appreciate when treated the ...
astrid
Currently living in:
North Bergen, NJ
I had the opportunity to share with children and families charming, yet I have contact with them because I still consider part of their families

Desire
Currently living in:
Manhattan, NY
Hi Dear Host Family! My name is Desiree, and I'm a young, but responsable 31 years old girl. I was born in Brasil, the State of Sao Paulo. In my homeland I'm graduated in Economic Sciense in a very crowded University (Unesp-University of Sao Paulo State). I came over United States my first time in ...

Rosy
Currently living in:
New York, NY
I have a five years old baby boy. I am teacher and I have three years experience working with of different ages.
Madeline
Currently living in:
New York, NY
Currently a teacher for infants

Pat
Currently living in:
Brooklyn, NY
My past childcare job was very good the kids were very nice the parents were very straight forward as to what they need for their kids and I perform my job very well.

Next Page >>