Next Page >>
Showing 1 - 10
»
Nannies Near 07628
RAQUEL
Currently living in:
Old Tappan, NJ
I've been a nanny for nine consecutive years, taking care and supervising children ages 2 to 13 years old. The greatest thing about working with kids of different ages is that I get to move from playing pretend tea party to shooting hoops etc :-) I enjoy all stages with oh so many different ...

Ruth
Currently living in:
Cliffside Park, NJ
I currently have an extended experince taking care of children of all ages,natonalities, mostly american. I am a very motivate person willing to give a 100 percent of me and my knowledge to the righ candidates. I am a warm person, sencible and intelligent, so i really appreciate when treated the ...
Allison
Currently living in:
Hackensack, NJ
I enjoyed teaching and learning from children
Elaine
Currently living in:
New York, NY
Has 25yrs in childcare experiences. My child-rearing philosophies is gentle, patient and nurturing. My aim is to provide an environment with positive reinforcement, to win the respect of intelligent and the affection of children. I am relaible and completely trustworthy, completing all tasks in a ...

Sharon
Currently living in:
Bronx, NY
I have been doing baby nurse for over four years.i take care of twins and colicky babies, circumcision care,breast feeding assistance, burping technique and swaddling etc.3:
Veron
Currently living in:
Bronx, NY
I can honestly say my child care jobs were pleasant. (my references can attest to that) I usually moved on because my job ended...The children and family have no need for a nanny or most recently, marriage and a change of address to another state. I'm still in contact with my former families. I've ...

Unique
Currently living in:
Bronx , NY
My name is Unique Jordan and I am currently a senior at the college at brockport state university of New York. I am home from school for the summer and looking for baby sitting or nannying jobs. I have 7 siblings in total, 3 of which I have been looking after since I was 14 years old. I have also ...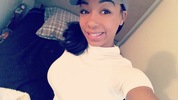 Nancy
Currently living in:
Bronx, NY
five years experience with children ages from infant to five
carol
Currently living in:
Yonkers, NY
iHAD very good relation with my employer and kids i would be still them if they had'nt move out of town we still have a very good relation i really miss them

Cris
Currently living in:
New Rochelle, NY
Household manager for young family, providing professional, in-home childcare, creating a safe, caring, nurturing and stimulating environment for early childhood ...
Next Page >>