Next Page >>
Showing 1 - 10
»
Nannies Near 60515
Michelle
Currently living in:
Clarendon Hills, IL
I have to lovely daughters myself on of which was born disabled, so spent a lot time in hospital and at home, inbetween looking after her also helping other mums with there children.
Katrin
Currently living in:
Naperville, IL
I have taken care of children off and on in some capacity since I was 11. One of the boys from my first babysitting/nanny jobs graduated college recently (time flies!). I have also nannied (live-in) for over 2 years. I prefer an active lifestyle and to be outside as much as possible (weather ...

Jennifer
Currently living in:
Sycamore , IL
I worked at xx in Naperville from 2008-2010. Then in 2010 I worked for xx, taking care of children who have autism in both a group home and school setting. I currently work for xx in St Charles since 2015.
Bonnie
Currently living in:
Woodridge, IL
Been a professional nanny for 25 years.
Lisa
Currently living in:
Saint Charles, IL
I've been taking care of children since I was 12. I love kids! They are so much fun to watch grow,learn and react to seeing so many different things in life there is to learn about and do! Love to help raise with the family well mannered and behaved children who will be our future.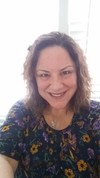 Shannon
Currently living in:
Bloomingdale , IL
Hi, my name is Shannon. I am 26 years old and I love kids! I have several years of experience. I have been babysitting since the age of 13. I previously worked at a daycare for 3 years. I was an instructor for a children fitness class. I have also worked as a nanny/mothers helper for 2 different ...

Maria
Currently living in:
Melrose Park, IL
Being work with new borns,toddler and school age has been wonderfull. Love to interact with children, and being part of their life,
Lauren
Currently living in:
Chicago, IL
I have been babysitting since I was old enough to stay home by myself and was a nanny every summer through high school and college. I have been a full time nanny since graduating with a health and fitness degree in 2009. I now have a son but would like to continue nannying for other children as ...
lupe
Currently living in:
Darien, IL
I, was a nanny for 2 twin girls for 12 yrs.

Carolina
Currently living in:
Sacramento, CA
Caring, flexible nanny with more than 5 years of childcare experience and proficiency in assimiling into a new family culture. Motived to help children become happy, healthy and well behaved. Skilled in creating schedules. Following commitments and maintaining rou-tines. Listen carefully and follows ...
Next Page >>