Next Page >>
Showing 1 - 10
»
Nannies Near 60515
Kristina
Currently living in:
Lombard, IL
Hello!! I'm looking for a full time nanny position! I have 20 years of experience working with children. I have worked in daycare and have been a nanny to a few families in the past. I've been around children my entire life and I wouldn't change it for the world! If you were looking for an ...
Kimberly
Currently living in:
Joliet, IL
In Naperville (@GPC)'95-'05, volunteered / assisted with various 'set-up' and 'take down' projects and other general housekeeping & cleaning. Also assisted with children's ...

Michelle
Currently living in:
Joliet, IL
I'm currently a full-time nanny and looking for a new family to become a part of. We are parting ways due to child attending school full time. Prior to this position, I was a nanny, taking care of 3 children for over 4 years. Again, only parted ways due to all children attending school full time.I ...
Kelsee
Currently living in:
St. Charles, IL
I am a teacher, and I have worked with children to teenagers in various settings. Summer camps, nanny, babysitting, teaching, youth programs...etc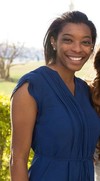 Lexi
Currently living in:
Westmont, IL
During the school year i work in an elementary school as an extended care worker. I have been actively babysitting since i was in the 6th grade with families with children from ages 3 months till 6th grade. I work part time during the summer with a family with 2 kids and have been babysitting them ...
Nancy
Currently living in:
Orland Park, IL
I am nurturing, honest, responsible and punctual. Cared for infants-5yr olds. Cooking, laundry, lite cleaning.Trained in CPR/First Aid. I understand what's involved in maintaining an orderly household.
Yolanda
Currently living in:
Chicago, IL
I have experience working with children's . Work for 10 years head start teacher for boys girls club of chicago
Laura
Currently living in:
Carol Stream, IL
I have been nannying/babysitting for the past 10 years. I have watched kids from newborns to 12 years old. Currently I am working for a family with four kids: 5 year old twin girls, an 8 year old girl, and an 11 year old boy. Since, the twins are now going to be in kindergarten I am going to be ...

Anna
Currently living in:
Aurora , IL
I have lots of experience with childcare as I have been babysitting since I was 13. I have watched children ages 6 months to 10 years old.
Sania
Currently living in:
Chicago, IL
I spent my high school career working at a nursery within the local Park District where parents could drop of their children while they attended the gym, events at the facility, or classes. I would often have repeat families of up to 3 children, coming to know their interests and favorite activities ...

Next Page >>