Next Page >>
Showing 1 - 10
»
Nannies Near 30030
Patricia
Currently living in:
Maple Valley, WA
I have been involved in child care since I was 10. At the age of 16 I helped run a VBS. And at the age of 18 I was head of childcare in my church.

Susan
Currently living in:
Atlanta, GA
I am a service professional looking for a Nanny position preferably long term . I will describe myself as professional, hardworking, friendly, fun- loving, trustworthy. I enjoy children with I have over 5 years' experience. After seven month with a lovely family of five , 2 girls and one boy ...

Rungfah
Currently living in:
Smyrna, GA
I used to be an Au Pair in FL. for one year. It was a great experienced to take care of 3 kids. I had a different experience because they were a different ages. From New born 4 months baby girl,, 2 years old girls and 10 years old boy. We had a different schedual almost everyday. But most of the time ...

Juliet
Currently living in:
Mableton, GA
I took care of kids from preschool to afterschool program kids,I also work as a live in nanny for 10years,which means I have been taking care of kids fir over 15years. I love children so much because kids are gift from God
Chleo
Currently living in:
Decatur, GA
I've cared for children who I personally knew. I have no professional experience. I watched, bathed, prepared food and helped children with their home work.

Maribel
Currently living in:
Rosewell, GA
many years of experience
Emily
Currently living in:
Roswell, GA
I am a FULL-SERVICE nanny! This means that I can cook, clean, provide household management, and even have experience with special needs and homeschooling! You name it, I do it. ...
Kim
Currently living in:
Atlanta, GA
I have been in childcare for 20 Plus years. Working with infants to pre -k. I've taken care of twins and I work with infants now. I really enjoy children. Watching their faces light up when they discover something new.
judi
Currently living in:
Atlanta, GA
I have worked as a nanny for several families over the past 10 years. The longest being 5yrs with one family. I have done after school care and Nanny services in the most recent years. I have also worked with therapeutic and special needs children. Additionally I have worked as a staff member for the ...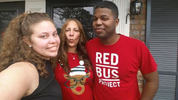 maria
Currently living in:
Buford, GA
Compassionate yet energetic , experienced in providing a safe learning environment for children, and capable of preparing their meals.. Offering the following ...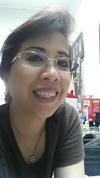 Next Page >>