Next Page >>
Showing 1 - 10
»
Nannies Near 06820
Jacqueline
Currently living in:
Stamford, CT
I have worked in the school system with elementary children, as well, as performing my training duties in a childcare setting. I also worked for one family for over 17 years, and at the present time, I'm working with two families in Riverside CT. just occasionally until I find permanent work.
Samara
Currently living in:
Stamford , CT
• More than 12 years of experience in childcare. Extensive background in working with newborn, toddler and elementary school-aged children.
Sarah
Currently living in:
Scarsdale, NY
Babysitting for families & camp counselor during summers

Viera
Currently living in:
Huntington Station, NY
Over 20 years with 4 different families (1-2 children) - provided basic child care, planned,created and supervised various indoor and outdoors activities, assist children with homework, taught healthy eating habits and personal hygiene, organized activities that stimulated children's growth, help ...
Phaniphak
Currently living in:
Norwalk , CT
I went to summer camp to be assisted foreign teachers in Thailand I helped them for prepared food, activities they're 1.3-12 years old ...

Thitikarn
Currently living in:
Kings Park, NY
I am educated, goal-oriented, hard-working, polite, honest and reliable person. ...
Olga
Currently living in:
Norwalk, CT
Some of my qualifications are:My Name is Olga. I am a mature woman, of 3 All adults adults now). I love spending time mother and being All adults adults have many years of experience as a nanny and I absolutely love what I do. ...
Phawinee
Currently living in:
Darien, CT
I have a 2 years childcare experience taking care of children. I'm recently looking for a full time or part time job. I'm now a nanny in Connecticut with a family that has a 4-year-olds boy and a 6-year-olds girl. They are so fun and sweet and I love taking care of them, but for some reasons I'm ...

kristen
Currently living in:
Monroe, CT
I have spent my entire life working with children. I am presently working in an infant room at a daycare with eight babies.
Nancy
Currently living in:
Southbury, CT
I've raised my own 3 children happily and successfully on my own. Now that they're adults I'd love to offer my services to assist another family. I'm a Terrific Right Hand, Personal Assistant, Nanny, House Manager, Homemaker, Pet Sitter and Elderly Care Provider. Stellar Professional References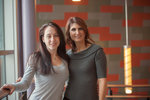 Next Page >>