Next Page >>
Showing 1 - 10
»
Nannies Near 06820
Sarah
Currently living in:
Scarsdale, NY
Babysitting for families & camp counselor during summers

Phaniphak
Currently living in:
Norwalk , CT
I went to summer camp to be assisted foreign teachers in Thailand I helped them for prepared food, activities they're 1.3-12 years old ...

Viera
Currently living in:
Huntington Station, NY
22 years with 4 different families (1-2 children) - provided basic child care, planned,created and supervised various indoor and outdoors activities, assist children with homework, taught healthy eating habits and personal hygiene, organized activities that stimulated children's growth, help ...
Olga
Currently living in:
Norwalk, CT
Some of my qualifications are:My Name is Olga. I am a mature woman, of 3 All adults adults now). I love spending time mother and being All adults adults have many years of experience as a nanny and I absolutely love what I do. ...
Phawinee
Currently living in:
Darien, CT
I have a 2 years childcare experience taking care of children. I'm recently looking for a full time or part time job. I'm now a nanny in Connecticut with a family that has a 4-year-olds boy and a 6-year-olds girl. They are so fun and sweet and I love taking care of them, but for some reasons I'm ...

Angela
Currently living in:
Danbury , CT
I work mrs.Laura Jocab I take caring 3 children ages 1,4,6,I am loving be with the kids,we have a lot of fun,I do everything for the kids dressing play outside I drive the old one for school.I have a good time with this family.
Tamika
Currently living in:
Stamford , CT
I have been working with the public school system in norwalk for the past eleven years and prior to that i worked at a afterschool/babysitting service for thirteen years in Stamford.I have an eighteen year old daughter,and I have helped raise several nieces and nephews.

Barbara
Currently living in:
Bridgeport, CT
I am a mother, grandmother. I am currently caring for a little boy and have been since he was 5 weeks old. I helped my son with my grandson because he lost him mom when he was 4 years old. I have such a love for children. I use to work in an office, but when I was laid off I decided to do something ...
Nancy
Currently living in:
Southbury, CT
I've raised my own 3 children happily and successfully on my own. Now that they're adults I'd love to offer my services to assist another family. I'm a Terrific Right Hand, Personal Assistant, Nanny, House Manager, Homemaker, Pet Sitter and Elderly Care Provider. Stellar Professional References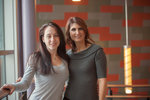 DENISE
Currently living in:
Bethpage, NY
I HAVE WORK AS NANNY FOR OVER 10 YRS. I ENJOY COOKING AND THE OUTDOORS. AS WELL ARTS & CRAFTS ETC.. WORK DUTIES: FOOD SHOPPING COOKING SOME ERRANDS PREPARING LUNCHES TAKING TO ACTIVIES CHILDREN LAUNDRY ETC.

Next Page >>