Next Page >>
Showing 1 - 10
»
Nannies Near 92629
Kathi
Currently living in:
Irvine, CA
I have over 18 years experience as a private duty nanny. I am 38 years old. I have experience with newborns to teens. I am a Certified Newborn care specialist. Capable of handling children with learning disabilites, Autism and ADD. I am a top notch nanny. You will not find anyone more caring or ...

Daphna
Currently living in:
Laguna Niguel, CA
Hi, my name is Daphna. I have over 15 years of experience working with children. My mother, sister, and I ran our own in-home daycare for 10 years. I was also a Child Care Attendant at xx for 7 years. I have reliable transportation; I am a responsible, prompt, trustworthy, fun and friendly person who ...

crystal
Currently living in:
Laguna Hills, CA
I used to take care of 3 kids, 1 in school and the other 2 just at home. I also taught swimming for the past 5 yrs with special needs children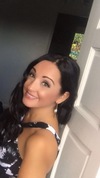 Rosalinda
Currently living in:
San Clemente, CA
I've been babysitting since when I was 10 yrs. old. I have worked for more than 3 families in San Clemente area. Over 15 years of experience, with great references. I'm a mom of two older kids.
Edith
Currently living in:
Murrieta , CA
I have worked for a babysitter since I was 16 years old. I currently work for a family in Temecula, taking care of a 1 year old and a three year old. I feed them, take them for walks, change diapers, have activities for them, and make sure that they are always looked after.
Danielle
Currently living in:
Irvine , CA
I have worked with children since I was little. I love kids! I am a California credentialed teacher. I have my BS in elementary education and concentration in early childhood/special education. I have my own tutoring business so not only would you be getting a nanny but a tutor for your children ...

Sara
Currently living in:
Huntington Beach, CA
Just to tell you a little about myself, I have over eighteen years of childcare experience from infants as young as one week through children twelve years of age. ...
Roberta
Currently living in:
Laguna Hills, CA
I've been a Baby Nurse,Nanny, Governess,Activities Director & Swimming Coach at a Private resort as well as for private families. I've worked with families that had one to 6 children at a time in a Private homes. With every family, I was there to lend a helping hand, but in return I received so much ...

Elizabeth
Currently living in:
Huntington Beach, CA
I have been blessed to care for many children in my childcare career and I have loved each and everyone of them. I strive to be a support to help strengthen families and build up children.

Nance
Currently living in:
Mission Viejo , CA
I am a mother of 4 grown children and I have a lot of experience therefore with childcare of all ages but am looking for infant care
Next Page >>