Next Page >>
Showing 1 - 10
»
Nannies Near 02910
Desiree
Currently living in:
Providence, RI
For the past 3 years I have nannied (live in) for a wonderful family with 3 children. Aged 10, 12, and 13. The middle male child is severely autistic and I was mainly in charge of his care. I have many years of experience and have a flexible schedule!

Keryn
Currently living in:
Coventry, RI
I have babysat for families as a teenager and young adult. I've worked at a pediatricians office for 10 years part-time and nanned for two different families. I will be finished with this job in September 2017. I have been there for five and a half years.
Rebekah
Currently living in:
Fall River , MA
Hi! My name is Rebekah. I have my Associates in Early Childhood Education and have been a preschool teacher at a child care center for about 4 years now. Along with this I am the babysitter at my local gym for the members. I also in the past have nannied for a family on care.com for 3 years, part ...

Stephanie
Currently living in:
Milford, MA
I have been with a family for three years taking care of two beautiful children ages 5 and 7. Following that I cared for a four year and seven year old for a year. Prior to that I was babysitting 2 pre-teen aged children afterschool, nights, and weekends.

Diana
Currently living in:
Greenville , RI
I have thoroughly, enjoyed my past years as a nanny, and am looking forward to being a nanny again.
Tarah
Currently living in:
Warren, RI
I have worked with children as long as I have been able to work. I babysat since the age of about 13 off and on, children raging in age from newborn to 13 years old. From 1999-2001 I worked as an assistant preschool teacher, where I was involved in caring for children, story/circle time, planning ...
Amanda
Currently living in:
Providence , RI
For more than 10 years I have babysat for my family friends and Nanny while attending Undergrad at Wheelock college.

Michelle
Currently living in:
Providence , RI
I have worked for children as their cna I have taken care of children with disabilities and I have worked closely with children and their families
Claire
Currently living in:
Providence , RI
I used to babysit in my neighborhood. I babysat a one year old twice a week, a toddler and 5 year old sibling, and my cousins when they were 3,5,and 9.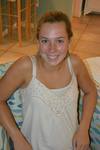 Brittany
Currently living in:
North Kingstown, RI
I have 10+ years of experience with children from newborns to teens. I also have previously worked in a daycare with experience in the infant room, the year-18 month room and the toddler room. I had a year of experience working with a 3-4 year old with autism.
Next Page >>