Next Page >>
Showing 1 - 10
»
Nannies Near 94518
celia
Currently living in:
Pacheco, CA
I have worked with children of all ages since i was 15 years old. I come from a huge family where child care was always in my hands. I work at 24 hour fitness for 4 years taking care of children from infant-13 years old. Nannied from multiple different families with 1 child up to 5. When it comes to ...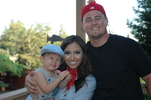 Charnell
Currently living in:
Antioch , CA
I have been watching infants/teenagers since I was 12. I have been a nanny for my neighbor for 10 years
Christine
Currently living in:
Oakland, CA
I provided childcare for children aged 3 months - 5 years old for ten years. I attended to children's basic needs by feeding, dressing, changing diapers, outdoor and indoor activities,maintained a clean and safe home environment that children grow happy and healthy. Also performed other duties as ...

Monique
Currently living in:
Concord , CA
I have over 20 years of childcare experience, I have 3 grown children of my own now, I really enjoy being around children of all ages.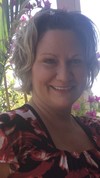 irma
Currently living in:
Pleasanton, CA
i care 2 kids 1 boy and 1 girl, for 1 years and after I care 5 kids 4 girls 1,3,4,6 years and 1 baby boy.
Alexandra
Currently living in:
Brentwood, CA
Took care of infant from day of birthday till 10 months.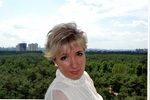 Grace
Currently living in:
Concord, CA
I started working like au pair with the Agency xx on March 1st 2013 until November 24th 2014 with a beautiful family. The members of the family is Dad. He is a Physician, two boys 15 and 12, and a cute girl 10 years old. ...

junielles
Currently living in:
Martinez, CA
It was great, I took care of 3 children, ages 3, 6 and 7. Helped in homework, take it to the activities, cook, read with the children, crafts.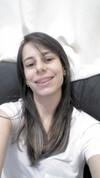 Daniela
Currently living in:
Hayward, CA
Live in nanny of 3 and 8 years old Live in nanny of 9, 3, 2 years old and a 4 months old

Morena
Currently living in:
Walnut Creek, CA
I have been working with children since 2006. When I worked as a teacher's assistant, I became fascinated with helping and encouraging my student's growth, development, critical thinking and overall improvement. While working in public schools I developed skills in ...
Next Page >>