Next Page >>
Showing 1 - 10
»
Nannies Near 94518
Victoria
Currently living in:
Martinez, CA
I've worked with infants/toddlers for 11 years, starting with volunteering at my church nursery & daycare when I was 9 years old.

Hannah
Currently living in:
Walnut Creek, CA
I worked in a school age daycare for 5 years. I quit that job to be a nanny. I was a nanny for 5 different families for 2.5 years. I worked at my church in childcare for 13 years.
Daniela
Currently living in:
Oakland , CA
Live in nanny of 3 and 8 years old kids Live in nanny of 9, 3, 2 years old and a 4 months old kids Live in nanny of baby 4 months boy Live out nanny of a 16 months boy

junielles
Currently living in:
Martinez, CA
It was great, I took care of 3 children, ages 3, 6 and 7. Helped in homework, take it to the activities, cook, read with the children, crafts.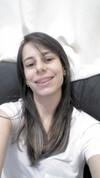 Luiza
Currently living in:
Martinez , CA
I have been working for about a year for a wonderful family but they are relocating. The dad is a professional player that is going to play in New York this coming season. The past year has given me a wonderful opportunity to travel around the country with the family and the team and learn a lot ...

Christine
Currently living in:
Oakland, CA
I provided childcare for children aged 3 months - 5 years old for ten years. I attended to children's basic needs by feeding, dressing, changing diapers, outdoor and indoor activities,maintained a clean and safe home environment that children grow happy and healthy. Also performed other duties as ...

Carmen
Currently living in:
Martinez, CA
I have extensive experience providing loving care for the little ones, serving as the pseudo parent. I have helped to raise children into respectful, wonderful people, giving them one-on-one attention, consistency, stability, and boundaries for more than 18 years.
Antoinette
Currently living in:
Hercules, CA
My most recent job history working with children, was I just finished working at a xx camp as a Unit Counselor for the summmer and before that I was a Live-in Nanny for 3 little girls ages 3-9. I've been a camp counselor about 5 times in total as well as working at a place geared towards children.

cat
Currently living in:
Suisun City, CA
I have a complete open and flexible schefule so I could work any hours that are needed or wanted. I started babysitting at 14. and I started my nanny career at 19. I have always had such a passion working with and caring for children. I have worked with 4 families, all for 18 months or longer. I am ...
Alexandra
Currently living in:
Brentwood, CA
Took care of infant from day of birthday till 10 months, also 2-3 years old children.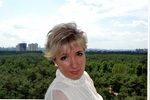 Next Page >>