Next Page >>
Showing 1 - 10
»
Nannies Near 65201
Susan
Currently living in:
Fort Lauderdale, FL
My most recent experience is as a live-in Nanny to a family with four beautiful children (including infant twins). Over the years I have been a stay-at-home mom, licensed home daycare provider, home education teacher and public school teacher.

Calla
Currently living in:
Columbia, MO
My experience working with children goes back to my early teenage years when I began babysitting children of all ages and working as a youth soccer referee for children ages 3-15. I have since volunteered as a Sunday school teacher at xx at the xx Church with the kindergarten class, a youth ...
Lynn
Currently living in:
Columbia, MO
While earning my bachelor's degree in accounting, I obtained income by babysitting. Also, I am the proud mother of an 18yr old and was a stay-at-home mother until my daughter started Kindergarten. During part of that time, I also watched other children of various ages in my home. Throughout her ...

Alexis
Currently living in:
Columbia, MO
7+ years of childcare experience including but not limited to: household assistant, drop-off/pick-ups from school and extracurricular activities, homework help, light meal prep and house cleaning. Have worked with all ages.
CAROLINE
Currently living in:
Columbia, MO
I have 10+ years experience teaching dance to children ages 18 months through 18 years. I have also taught Sunday school and Vacation Bible school at my church and volunteered for after school tutoring at the grade school level. I have babysitting experience here and there since I was old enough to ...
Charity
Currently living in:
Jefferson City, MO
I started babysitting at a very young age. At the age of 13, I was watching 3 children until after midnight on school nights as I wanted to help a family and also loved children. I continued babysitting throughout high school. I am a mom of 3 (19, 12 and 3 months) and have 13 nieces and nephews ...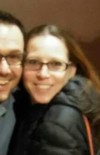 Caris
Currently living in:
Ashland, MO
I have worked with children for about 6 years now. Before I started as a preschool teacher, I helped to volunteer in the church nursery. I have experience with children of all ages, but have mostly worked with children ages 0-6. I am a very fun loving and hardworking individual. I also am CPR and ...
Leah
Currently living in:
Columbia, MO
I am a student at The University of Missouri pursuing a degree in Speech-Language Pathology. I have always loved children and have had the opportunity to work with infants and children of all ages. Aside from babysitting and nannying, I have coached tennis and taught dance lessons, worked on early ...

Mercedes
Currently living in:
Clarksburg, MO
Hey y'all! ...
Tori
Currently living in:
Columbia, MO
growing up I would babysit my younger sibilings and other neighborhood kids. I also worked as a camp counselor for a few summers and would be around kids ages 5-14.
Next Page >>