Next Page >>
Showing 1 - 10
»
Nannies Near 07624
Vanessa
Currently living in:
Pleasant Valley, NY
I am an Experience college educated woman. Flexible, responsible, patient, active and creative. Over 10 years of experience working with primary school children and toddlers. B. A Psychology and Certified Medical Interpreter. CPR and First Aid certified. Excellent references. ...

Celma
Currently living in:
Staten Island, NY
I worked with my last family for 2 years. They recently moved to Chicago. I toke care of two kids. A 2 year old. And a9 month old. It was a great job. We still keep in touch, the kids are in school full time now, and they no longer need my services.

Angle C
Currently living in:
New York, NY
I have been a nanny for 4years, iam very caring, honest hardworking, person, i was caring for the child, make sure he is cared for make his dinner, bath, and other necessary things around the house.and also make sure his work is done.

JoAnn
Currently living in:
Hawthorne, Ny, NY
I have worked with a number of families and age groups, my recent job was taking care of two children 2 and 4.

Allison
Currently living in:
Hackensack, NJ
I enjoyed teaching and learning from children
Elaine
Currently living in:
New York, NY
Has 25yrs in childcare experiences. My child-rearing philosophies is gentle, patient and nurturing. My aim is to provide an environment with positive reinforcement, to win the respect of intelligent and the affection of children. I am relaible and completely trustworthy, completing all tasks in a ...

Melida
Currently living in:
Bronx, NY
I work now the same place for 5 years
maria
Currently living in:
Mount Vernon Ny, NY
very intresting, busy, active, always happy, it was a joy working.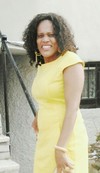 Denise
Currently living in:
New York , NY
My professional philosophy is that each child is a unique individual who needs a secure, caring and stimulating atmosphere in which to grow and mature. In this type of environment children develop emotionally, intellectually, physically and socially. I have been a provider mother/ teacher for eight ...

Monica
Currently living in:
Fair Lawn, NJ
I have been af full time live in nanny for 23 years, and taken care of over 10 kids with age ranges from 1yr to 16yrs old.

Next Page >>