Next Page >>
Showing 1 - 10
»
Nannies Near 63005
latora
Currently living in:
St. Louis, MO
recreation, Church daycare, babysitting family members children and neighbors children
Victoria
Currently living in:
O'fallon, MO
I've been babysitting since the moment I turned 12 and I became a nanny when I turned 18. I currently babysit/nanny for family part-time with three kids ages 7, 3,and 1 and I've been with them for over 6 years. Before that I was a nanny for two kids ages 8 and 12.
Alison
Currently living in:
Manchester, MO
I have been babysitting for 7 years now. I used to work at la petite academy until the hours did not work with my schooling.

Genesis
Currently living in:
Ferguson, MO
My past childcare experience has been amazing. For 9 years I have worked for some amazing families, that have made coming to work the highlight of my day.I have been so blessed to come into contact with some of the most amazing children and parents in the world. Ones that I still cannot picture my ...
Dianna
Currently living in:
St Charles, MO
Registered Nurse with child development training. Vastly experienced working Adolescent /Child Psych. Raised my 3 children who are all over age 18
Lynsie
Currently living in:
Chesterfield , MO
I attended the English Nanny and Governess school in January 2011. I have been a professional nanny and infant care specialist for 3 children since April 2011. I am back in school to get certified as a post partum doula.
Jessica
Currently living in:
Florissant, MO
I have been taking care of children for the past 5 years. I have experience with infants, toddlers, preteens, and multiples. I have worked with many different family sizes including 1 child to 4 children.

Cara
Currently living in:
Ballwin , MO
My name is Cara and I am a mother to a 17 month old daughter named Aspen. My husband and I moved our family from the Chicago area to the St. Louis area to be closer to family. I am a caring and hardworking nanny with extensive newborn, infant, toddler, school aged and special needs experience and a ...
Mara
Currently living in:
St. Louis, MO
I volunteered in a nationally-accredited preschool for several years. Children were as young as three months and as old as 12 years. ...

Brianna
Currently living in:
Marlborough, MO
I have been working with kids since my freshman year in high school. As a junior in college now, i have babysat/ nannied for six families as well as grew up taking care of my younger siblings. I also work part time at Kindercare were I have worked with infants through elementary aged children.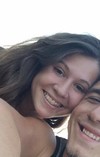 Next Page >>