Next Page >>
Showing 1 - 10
»
Nannies Near 02239
Dairine
Currently living in:
Boston, MA
I always took care of my cousins and neighbors when they were children. I worked as a babysitter in Brazil, and in Boston when I arrived. I love taking care of children, and I am a person, responsible, caring and reliable.

Beth
Currently living in:
Belmont, MA
I have been babysitting since I was 10, going along with my older sister. I have babysat for many families over the years. I have traveled to Florida, Colorado, Cape Cod, vacationing with families. I love children. I actually babysat tonight for 3 boys ages, 4, 6, & 7. ...

Mona
Currently living in:
Watertown, MA
I was a former preschool teacher for many years and became a nanny. I fell in love with being a nanny and have been doing it for many years now. I enjoy playing with the children taking them to the library, the parks, museums and other fun child related activities. I am currently working at a child ...

christine
Currently living in:
Boston, MA
I have 8 years of childcare experience

donna
Currently living in:
Newton, MA
when my children were younger I was a licensed Home Daycare Provider. Then I worked as an assistant in a Home Daycare, then became a nanny
María
Currently living in:
Revere , MA
He cuidado anteriormente a niños
Tamika
Currently living in:
Braintree, MA
I have worked with children since I was 14 years old. I have been a tutor for four years for students K-12. I Also was a teaching assistant for second graders taking the Mcas test. I have extensive experience working with children with disabilities, I've worked in group homes for children with autism ...

Sue
Currently living in:
Wellesley, MA
I discovered I have a knack when it comes to working with kids, so I decided to go down the nanny road and do something that would both benefit myself and the children I was responsible for. ...

joan
Currently living in:
Brockton, MA
My position just ended due to the dad losing his job. I worked for the pat year caring for a dad who is parenting his six children alone. Their ages were 4yo - 17yo. I was his "Mary Poppins"! I grocery shopped, planned and prepared dinners, snacks and household needs. I picked them up from ...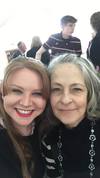 Emma
Currently living in:
Boston , MA
I have an abundance of childcare experience. I started babysitting at 15 years old. At 16, I became a camp counselor for children 6-10 years old, and also hosted birthday parties at a local amusement park for children of all ages. In college, I have studied Education and Performing arts. I have been ...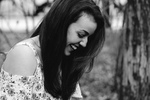 Next Page >>