Next Page >>
Showing 1 - 10
»
Nannies Near 02239
Dairine
Currently living in:
Boston, MA
I always took care of my cousins and neighbors when they were children. I worked as a babysitter in Brazil, and in Boston when I arrived. I love taking care of children, and I am a person, responsible, caring and reliable.

Kristen
Currently living in:
Medford, MA
Teacher for Elm. children for 5 years.
Emma
Currently living in:
Boston , MA
I have an abundance of childcare experience. I started babysitting at 15 years old. At 16, I became a camp counselor for children 6-10 years old, and also hosted birthday parties at a local amusement park for children of all ages. In college, I have studied Education and Performing arts. I have been ...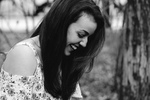 Nicole
Currently living in:
Dorchester, MA
I have 10 years plus in working in early childhood setting as well as 2 years working in after school care, 1 year running a summer camp, and 5 years of working with abused and neglected children. I also just ended a part time nanny position.
Daniela
Currently living in:
Chelsea, MA
Worked for a short period of time as an internship at the YMCA daycare located in Somerville which showed me even more how enthusiastic I was about working with children. Also spent some time with the Somerville High School daycare center doing a few months of internship where I realized I loved ...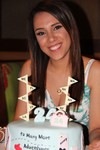 Karoline
Currently living in:
Brookline , MA
Nanny for three children ages 5, 8 and 11.
Jill
Currently living in:
Winthrop, MA
I have been working with children in some way since I was 8. I worked in daycare for ~8yrs and I have been a nanny since 2005. I have lived-in & out. Worked with multiples, mulptiples with siblings, only children & children with handicaps.
Dawn
Currently living in:
Natick, MA
I've been a career Nanny for over 20 years I've worked with all ages from infant up to teens.
Jessica
Currently living in:
Roslindale, MA
I have nannied for 1 family and babysat for over 10. I am responsible and organized. The child's safety is my number one priority. I am able to set the children up for the day, care for them and manage the household while the parent(s) are away or at work. I am great at cooking, cleaning, doing ...
donna
Currently living in:
Newton, MA
when my children were younger I was a licensed Home Daycare Provider. Then I worked as an assistant in a Home Daycare, then became a nanny
Next Page >>