Next Page >>
Showing 1 - 10
»
Nannies Near 11201
Kenya
Currently living in:
Brooklyn , NY
I have been a nanny for more than 17 years, working with children of all ages, most recently with newborns to toddler age. My strategy on providing the best child care is to partner with parents to develop a solid childcare plan that suits your parenting style, the needs of your growing child, and ...
maureen
Currently living in:
Brooklyn, NY
I have worked as a Nanny for the past five years taking care of two children ages now six and eight. My duties included: Preparing children's meal, giving baths,driving kids to and from school and afterschool activities. Engaging the kids in educational activities and playing outdoors.

astrid
Currently living in:
North Bergen, NJ
I had the opportunity to share with children and families charming, yet I have contact with them because I still consider part of their families

Kimberly
Currently living in:
Brooklyn, NY
i babysitted kids of friends and family since i was 15 yrs of age. i was the manager of a daycare for 4yrs. i also have nanny experience from an infant to teenagers. i worked with an adhd child in the daycare. i'm cpr trained and i have my first aid certificate. i know how to keep children busy with ...
Idalia
Currently living in:
Astoria, NY
I grew up being a nanny for my three younger siblings until they were about nine. Later on, during the time I was in college, to make extra cash on the side, I took a live-out nanny position for a nice family in San Francisco. Later I went to New York to attend a theater conservatory to obtain my ...

Francis
Currently living in:
New York, NY
I have two children of my own. And I have babysat for the past 10 years of my life. Reference furnished upon request

Priscilla
Currently living in:
Queens, NY
I use to care my neighboor children Who had 3 and 7 years. Also I always care my husband Sister Who has 7 years. Also use to care another neighboor children she was 6 and the baby 2 years.

Marilene
Currently living in:
Newark, NJ
I have experience with babies and ALL ages of children

Andrea
Currently living in:
New York, NY
I've worked with children from ages 3months-14yrs but for children 5 yrs or older, generally I coordinate outdoor trips, go to libraries, museums, homework help, go to park or sometimes we'll do activities at home like baking, arts&craft, read stories etc.

anabela
Currently living in:
Queens, NY
I have provided care for children ages 5 months to 10 years. full time. I helped with homework. prepared meals, pick up children from school. playtime. taking children to outdoor activities. teaching ABC and 123's. keeping children safe and overall responsibility of multiple children. I provided ...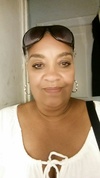 Next Page >>