Next Page >>
Showing 1 - 10
»
Nannies Near 10451
Elaine
Currently living in:
New York, NY
Has 25yrs in childcare experiences. My child-rearing philosophies is gentle, patient and nurturing. My aim is to provide an environment with positive reinforcement, to win the respect of intelligent and the affection of children. I am relaible and completely trustworthy, completing all tasks in a ...

Solangi
Currently living in:
New York, NY
I have been caring for children now for over the past 8 years. I take great pride and joy when working with young children. I enjoy enter acting with them and providing them with a safe and fun environment. I like to be proactive and I am very loving and caring. Children deserve the best care and ...
Djenabou
Currently living in:
Bronx , NY
I worked with twin a boy and a girl from 5 months to 3 years. they were too adorable but not very easy to handle. I was too patient with them i do one thing at the time. when I get to work i prepare they breakfast first before i wake them up. After that i wake the girl up first since she were very ...
paola
Currently living in:
Englewood, NJ
my last experience was babysitting a 3 month old baby, every day from Monday-Friday.
diamond
Currently living in:
New York, NY
I have only done childcare for my family

Anjinie
Currently living in:
Bronx, NY
I have taken the kids to development classes,worked with their social skills,coordinate their social activities,prepared meals and healthy snacks.

sarah
Currently living in:
Bronx, NY
I have been a live-out nanny for over the past 15 years. Spending the years with 3 wonderful families. Unfortunately it is time to move on and with this I hope to find myself working with a family with whom I can be of service to for long term. I have 20 years of clean driving record. I have been ...

Claudia
Currently living in:
Bronx, NY
I have only had one paying job as a babysitter, I babysitter 3 year old fraternal twins (a Boy and a Girl) from 6:00pm to 10:00pm, during that time I would pick them up from school and take public transportation to bring them home ( I had my own set of keys. Once we got home I bathed them, heated ...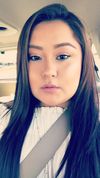 Ruth
Currently living in:
Cliffside Park, NJ
I currently have an extended experince taking care of children of all ages,natonalities, mostly american. I am a very motivate person willing to give a 100 percent of me and my knowledge to the righ candidates. I am a warm person, sencible and intelligent, so i really appreciate when treated the ...
Ade
Currently living in:
Brooklyn, NY
My in past experiences I have worked with kids of all ages, I have also worked with twins an up to four kids at a time
Next Page >>